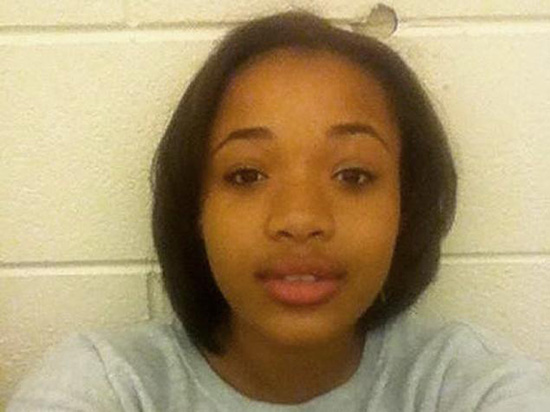 Amid the national debate over gun control laws, a 15-year-old girl who performed with her high school band for President Obama's Inauguration celebration last week was shot and killed in Chicago Tuesday (Jan 29).
Hadiya Pendleton, who was an honor student at King College Prep High School in Chicago, reportedly died after a gunman opened fire on a group of teenagers while they were hanging out a park just a few blocks away from the school.
According to reports, Pendleton — a majorette for the King College Prep Marching Band and Drill Team, had been released from school early after completing an exam, and was among a group of about a dozen teenagers seeking shelter from the rain under a covering at the park.
Witnesses tell Chicago's CBS 2 that around 2:30 pm, out of nowhere, the gunman hopped a fence, ran up to the teens and started shooting. Pendleton was shot once in the back, and she was pronounced dead at the University of Chicago Corner Children's Hospital.
Another boy was also taken to Comer Children's Hospital with a gunshot wound to the leg, and was listed in serious condition, though he is expected to recover from his injuries.
A witness said the teens who were with Hadiya at the time of the shooting scattered in different directions and ran out of the park as the shots rang out. Hadiya and the boy who was shot in the leg collapsed about a block away.
A neighbor who lives near the park said he heard six shots, and saw a man who he believes to be the killer wearing a blue hoodie and blue jeans, and he drove off in a white Nissan. Police are still working on a description of the killer.
"There has to be an end to it. It's just too much. The children cannot go to school. They're in fear," another neighbor said.
Police say neither Hadiya wasn't a part of any gangs, but they do believe the shooter confused someone in the crowd she was with for another rival gang member, and shot at them. Apparently, some of the young people gathered at the park had ties to area gangs.
"By all indications, it appears the female victim was an unintended target in this incident," Chicago Police officer Jose Estrada said, according to The Washington Post.
Coincidentally, Hadiya appeared in an anti-gang violence PSA in late 2008.
And just days before she was gunned down, Hadiya had performed with her high school band during the parade for President Barack Obama's second inauguration in Washington, D.C.
Chicago Mayor Rahm Emanuel met with Hadiya's family and some of her classmates at her home Wednesday night. Earlier that day, in response to questions about murders and violent crime, he said "we're gonna make changes."
"She is what is best in our city. A child going to school, who takes a final exam, who had just been to the inaugural," Emanuel said. "You look at her, you look at how she talked about her future. She took her final exams. She had dreams. And this gang-banger, this punk took that away from Cleopatra. They took it away from Hadiya. And in my view, they took it away from the city of Chicago."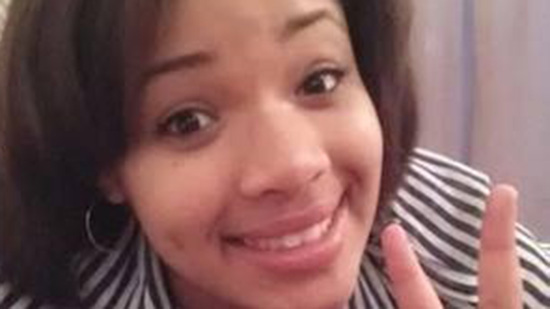 Hadiya, who dreamed of becoming a lawyer one day, was part of her school's Crystal Elegance marching band's majorette team. In addition to being an honor student and a majorette, Hidiya was also a volleyball player.
Nathaniel Pendleton described his daughter as a "shining light."
"She would brighten up a room when she walked in," Mr. Pendleton said. "They took someone that had a real shining light."
Members of the Chicago community where Hadiya Pendleton was killed marched in the slain teenager's memory Friday (Feb 1).
Early Friday, Chicago Police Superintendent Garry McCarthy and other police officials announced that the reward for any information leading to the arrest of Hadiya's killer had been raised from $14,000 to $40,000.
Be the first to receive breaking news alerts and more stories like this by subscribing to our mailing list.