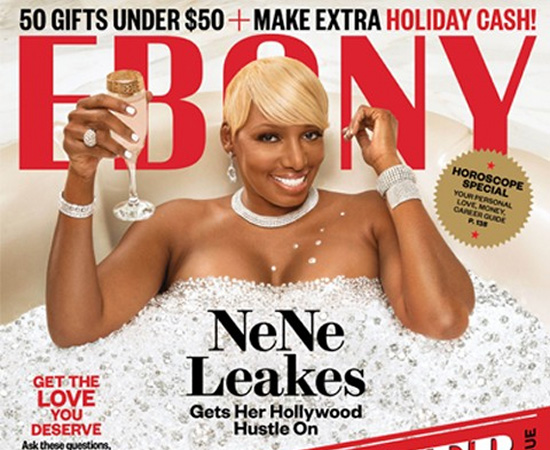 The black community might have 99 problems, but "Real Housewives of Atlanta" star NeNe Leakes refuses to be one.
After the reality star diva landed the cover of the December issue of Ebony magazine, which featured the 45-year-old Georgian sipping on champagne in a tub of diamonds, reaction to the magazine's decision to promote "reality trash," if you will, was very strong.
Karu F. Daniels of The Daily Beast caught up with the mouthy diva herself to get her response to the criticisms lobbed at her by her fellow black Americans.
In the interview, she reasserted her spotlight by the magazine pointing out that her come-up story is unique for people like her in the reality TV field. She also threw her "friend" Kim Kardashian under the bus as she attempted to prop herself up.
"It's true and I know you've heard it a million times, [African Americans] just don't support one another," she says. "But it's OK for you to go pick up a magazine cover with Kim Kardashian. She's my girl. We are cool. We talk. We do drinks and all of that. But her story ain't no different than mine. You know what I mean? I might've worked at the strip club, but she made a sex tape."
Oh, girl. We know what you were trying to say … but damn! That was shady as all hell to say about someone you call your "friend." You know Kim ain't tryna relive those sex tape days.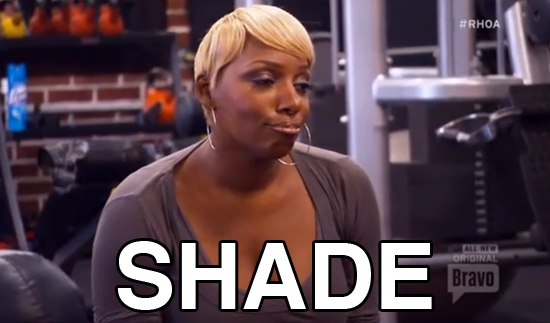 But does NeNe have a point about black folks hating on her rise and fame? Or is the moose of Atlanta just drunk off of power and letting a few cameo appearances in her gal pal Ryan Murphy's shows go to her head?
Be the first to receive breaking news alerts and more stories like this by subscribing to our mailing list.