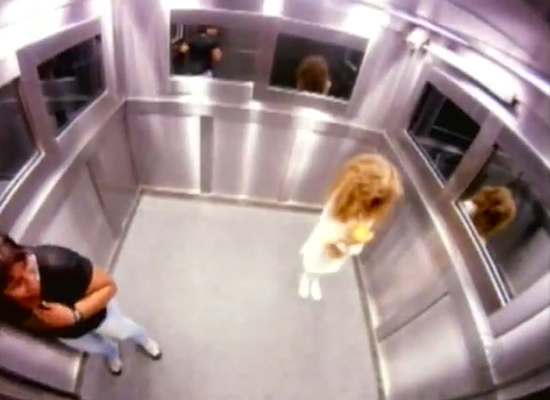 What would you do if while you were riding an elevator, the lights flickered off and when they came back on, there was a strange, ghostly little girl clutching a baby doll staring at you and screaming at the top of her lungs?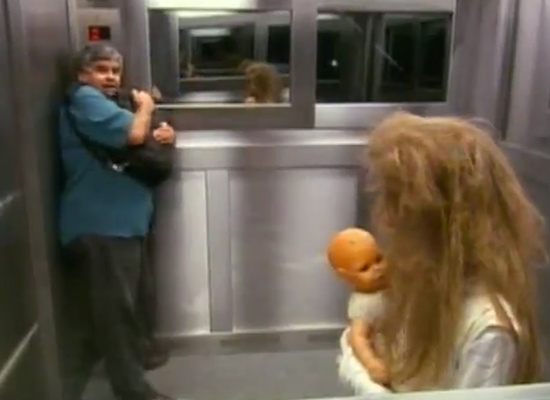 Would you cry, and beg for mercy (and/or your mommy)?
Would you shit your pants, then fall to the floor in the fetal position?
What about all of the above?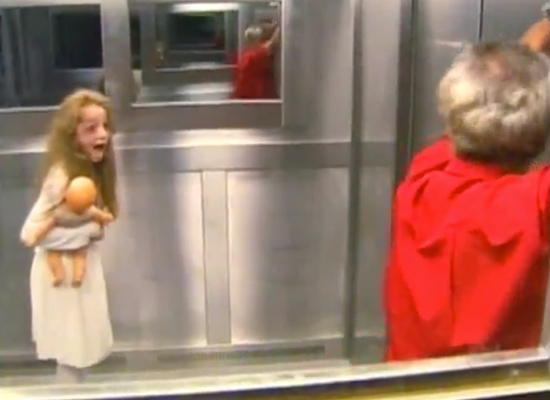 "Programa Silvio Santos" — a Brazilian variety show known for their hidden camera pranks — is responsible for what some are calling the most terrifying prank ever, and it's hard to disagree with that notion!
Just watch below to see what we're talking about:
Be the first to receive breaking news alerts and more stories like this by subscribing to our mailing list.