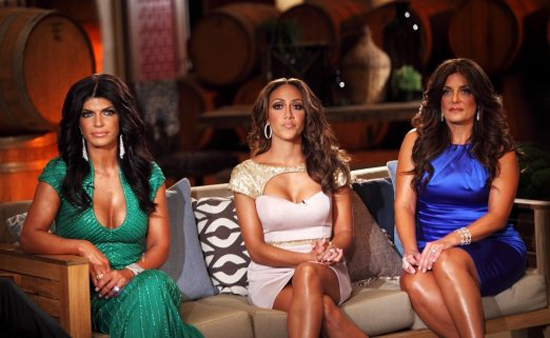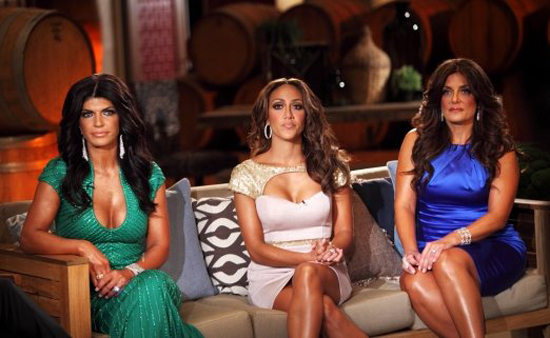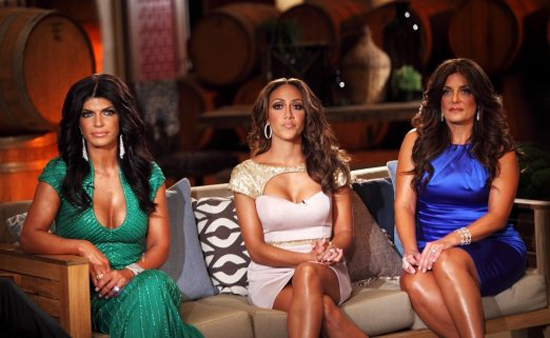 There's very little that can compare to the volatile bottle of emotions, hurt and tension that has exploded on our televisions during this three-part reunion of "Real Housewives of New Jersey."
Teresa Giudice's row with her brother, Joe Gorga; his wife, Melissa Gorga; and her cousin Kathy Wakile, is one of the hard-to-watch family feuds we've seen unfold on national TV since Dan and Roseanne got a divorce.
One point of contention between Melissa and Teresa has been over her past. Specifically, an allegation made by many in Jersey that Melissa Gorga was a stripper. The season finale culminated in Teresa hatching a plot with Kim D, a supporting cast member of the show, to expose Melissa as the stripper she was.
When a former co-worker of Melissa's "conveniently" turned up at the show to catch up with Melissa, it quickly became clear that this chance encounter was no coincidence. Angelo, the man who claims he worked with Melissa, was caught on camera saying that Teresa and Kim D set the whole thing up and knew it was going to go down.
Despite Andy Cohen airing this footage of Angelo saying that Teresa knew he was going to expose Melissa, Teresa insists she was totally innocent. Then Kim D was brought out on set and SHE confirmed that Teresa was aware a plot was being hatched, but in a pathetic attempt to provide Teresa some cover, she said that Teresa wasn't aware of the specifics of the scheme. Even though she knew that Melissa was the target.
Teresa even got all red-faced and shouty about it, swearing on her father's life that she never called Melissa a stripper. Even though Kim D confirmed Teresa knew about the strippergate shaming and that Angelo guy's on-camera confession that Teresa knew, she still claimed that she never called Melissa Gorga a stripper.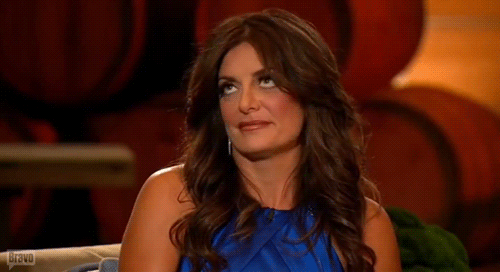 We don't believe you, you need more people.
Oh, and what was the insult she hurled at Melissa right after saying that? She said Melissa learned a lot at the stripclub she worked at.
Right, we so believe Teresa now.
This whole stripper thing is apparently a big deal because if it were true that Melissa was a stripper, somehow that would be an unacceptable stain on the Gorga family's name.
This despite the fact that Joe Gorga himself gets naked at nearly every opportunity he gets.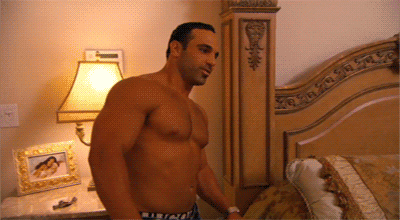 Right. The line of decency and class was crossed long ago and it certainly didn't start with Melissa. So what's the hubbub, bub?
How did it all go so wrong with the Gorgas and Giudices? One word seems to sum it up: Jealousy.
Joe feels his brother-in-law and Teresa's husband, Joe Giudice, is jealous of his financial success. Melissa believes Teresa is jealous of her relationship with her husband, Teresa's brother. And Teresa is convinced that Melissa and Kathy are jealous of her fame, which is why they went behind her back to get on the show.
Wendy Williams has repeatedly stated that it's time for Teresa to get off of reality TV and repair her family life:
When, if ever, will Teresa take Wendy's very wise advice?
Be the first to receive breaking news alerts and more stories like this by subscribing to our mailing list.