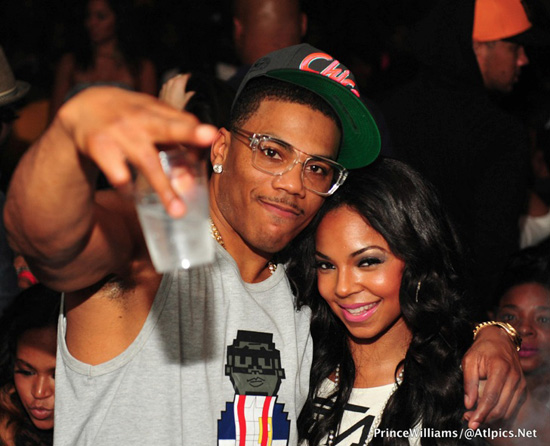 Nelly and Ashanti — everyone's favorite unconfirmed couple — were spotted partying it up Saturday night (Sep 8) with Jermaine Dupri at Compound nightclub in Atlanta.
Clubgoers say the longtime Hip-Hop couple, joined by Ashanti's little sister Shia, were dancing and being very open and more affectionate towards each other in public than usual, which is not the norm for this intensely private couple.
Ashanti, who just snagged a gig as the new anchor of FUSE TV's "FUSE News" is scheduled to release her next album "Braveheart" in January … while Nelly — currently starring as a live-in mentor on CW's talent competition show "The Next" — is busy working on his upcoming seventh studio album "M.O.," which is due in stores sometime before the end of this year.
Check out 15+ pics of Nelly & Ashanti partying in the A below: