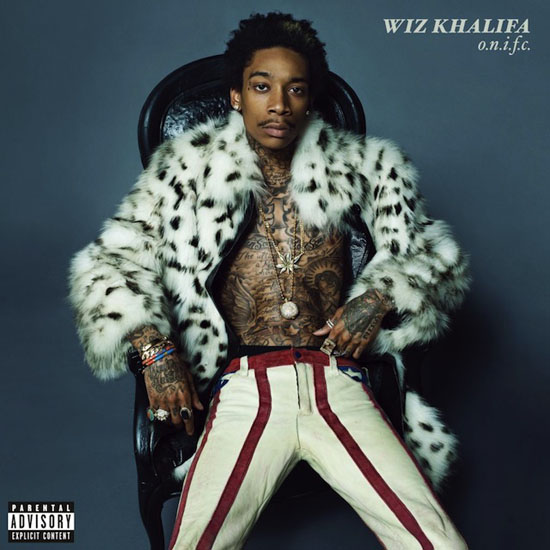 Wiz Khalifa likes to play dress-up.
Rocking a fur coat that only Cruella de Vil could love, and Americana skinny jeans that look like they came straight out of Jimi Hendrix's closet … Khalifa looks like an H&M ad gone horribly bad in the artwork for his sophomore album "O.N.I.F.C."
And in case you're wondering what the hell O.N.I.F.C. stands for, according to the album's Wikipedia page, it's an acronym for "Only Niggas in First Class," or on the edited version," One Night in First Class."
The album hits stores on September 18th.
What do you think about the album cover?
Be the first to receive breaking news alerts and more stories like this by subscribing to our mailing list.