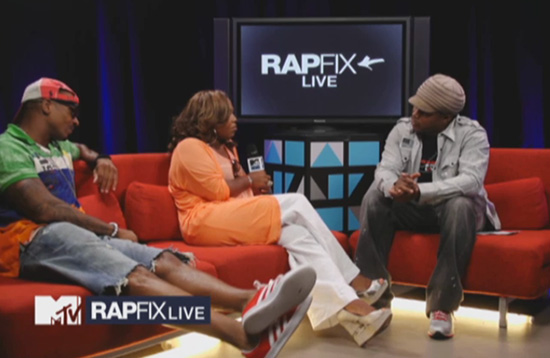 Avid watchers of VH1's newest reality drama "Love and Hip-Hop Atlanta" know that a lot of the scenes filmed for the show sometimes come off as scripted … but the show's creator/producer Mona Scott Young assures fans that what they see on TV is all real.
"We don't feed you information. It's not scripted," Scott-Young told MTV's Sway Calloway. "That's the most ridiculous thing that I hear all the time. There are like 40-something people on set. Do you think I can get them all to keep the secret? What do they do with script afterwards, eat it? This is their lives!"
"They have every right to tell their stories. I think they're valid stories, and judging by the numbers, they're stories that people want to see and hear about," she said. "But if this is not your cup of tea, there are other great shows on other networks that you may view as well."
Stevie J — the show's most controversial cast member, alongside his artist/play thing Joseline — echoed Mona's sentiments, saying that none of what you see on TV is at all an act.
"I just live my life. I don't even care about the cameras around. I just do what I do," he said. "If it shocks the world, then you know, I guess they're in shock."
Do you think "Love and Hip-Hop Atlanta" is scripted?
Be the first to receive breaking news alerts and more stories like this by subscribing to our mailing list.