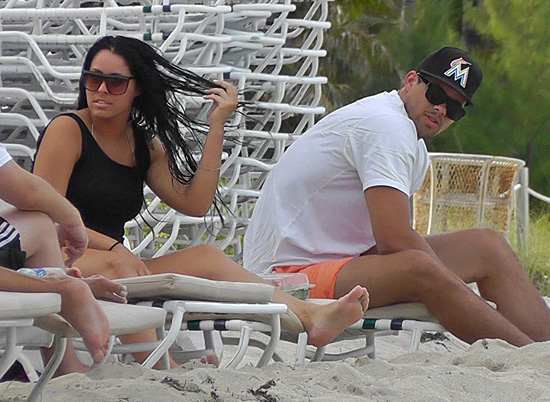 Kris Humphries can breathe a huge sigh of relief now … because his so-called "ex girlfriend" Myla Sinanaj is NOT pregnant!
Despite a report from TMZ citing "sources directly connected" with Sinanaj who claim that she is pregnant with Kris Humphries' baby … Sinanaj herself insists that she is not pregnant.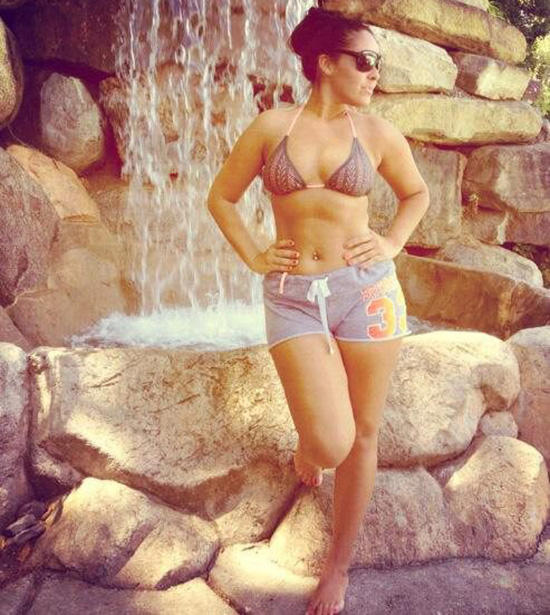 After tweeting a photo (above) to prove that she most definitely is not expecting a child with the NBA star and future ex husband of Kim Kardashian, in response to the pregnancy rumors, Myla sent this to with AllWestEverything.com (typos and all):
I don't know who there 'sources' are but since this all happen I still have NOT ever spoken yet everyday tabloids say I can't keep my mouth shut. Its such BS.

1. I'm NOT pregnant 2. I'm not signing no NDA's or getting any $ or going against Kris in his divorce. I dropped my law suit because after things got out of hand me and kris realized our friendship was bigger than the BS I never cared.

About $ he's a GOOD guy and so many people don't know that because he's so negatively portrayed but I knw who he is and that's why I trust him and dropped everything with no settlement.

When you love someone you don't want to hurt them so all these bs 'sources' Have ppl thinking I'm saying all this stuff I'm not its frustrating. Ppl will never understand my reasons for still caring for Him after everything he did but I love him and that over rides any $ or fame.
Further breaking her silence on her relationship with Kris Humphries, in a later interview with radio personality Kidd Kraddick, Myla Sinanaj — aka "the booty call" — said:
"We haven't been boyfriend/girlfriend, just friends."
And when she was asked point blank if she has had sex with Kris, she denied it, saying:
"No, I don't do that type of thing … We're friends. We're really close friends."
Listen to Myla's full interview with Kidd Kraddick below:
Be the first to receive breaking news alerts and more stories like this by subscribing to our mailing list.