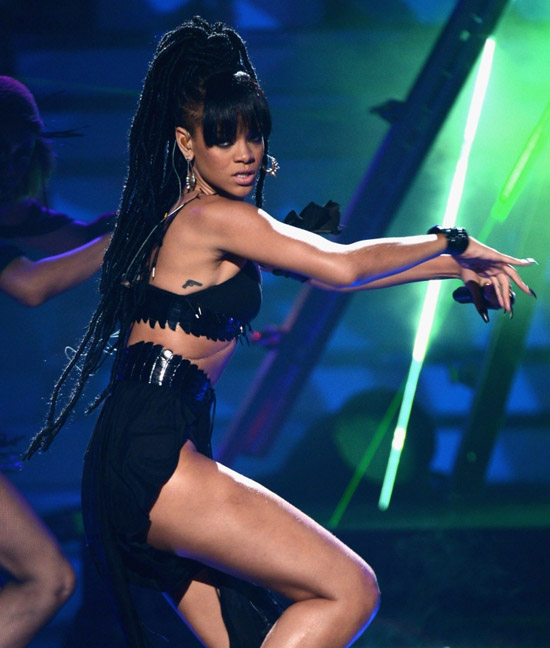 Rihanna showed off a new hairstyle last night (Wed May 23) when she hit the stage during the "American Idol" finale.
After emerging from a laser-light pyramid in a box, Rihanna — rocking what looks like long dreadlock extensions — led a team of dancers through a highly energetic performance of her latest single "Where Have You Been."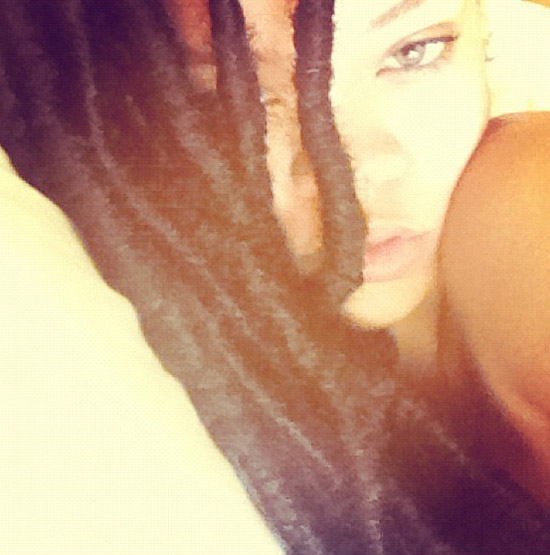 Earlier this week, Rihanna shared a few pictures of her new look with her Twitter followers, telling them she has wanted dreads since she was a teenager, but her mom wouldn't let her get them. One fan asked her if her hair was heavy, and she said "as Goliath's balls."
"@DanielaEvans23: What made u want dreads babe? 🙂 @rihanna their HOT! ;)" since I was 14, but mama Fent'z wasn't havin it! Hehe

— Rihanna (@rihanna) May 24, 2012
"@g4lbaby: @Rihanna is your hair heavy??" as Goliath's balls

— Rihanna (@rihanna) May 24, 2012
Watch Rihanna's "American Idol" performance (and check out the pics) below:
Be the first to receive breaking news alerts and more stories like this by subscribing to our mailing list.