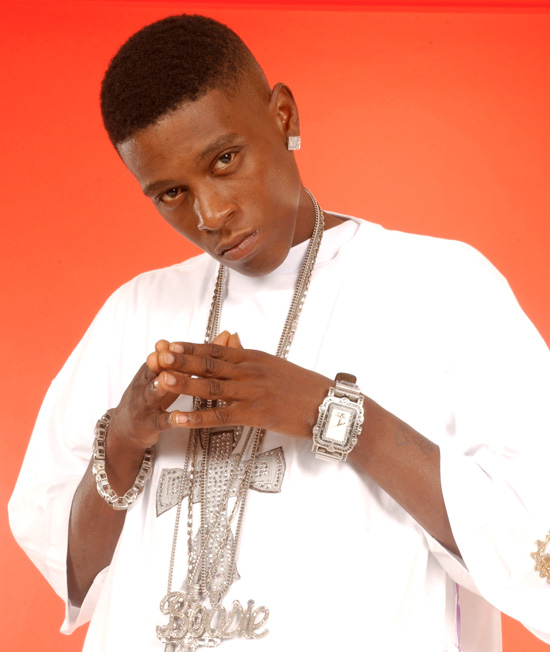 Lil Boosie is NOT GUILTY!
After six days of testimony from 27 witnesses and a nearly two-hour jury deliberation, Lil Boosie's murder trial finally concluded early Friday afternoon (May 11), and the Louisiana rapper was acquitted of ALL first-degree murder charges for the shooting death of a 35-year-old man named Terry Boyd.
Prosecutors argued that Boosie hired Michael "Marlo Mike" Louding to kill Boyd, who was shot to death through a window in 2009 while he was sitting inside his home.
One of the 27 witnesses called during the trial was Louding, who earlier had admitted his involvement in the murder to police, but he changed his story again in court this week, saying he had been pressured by detectives to give a confession.
During a pre-trial hearing held on April 24th, detective Alvin Howard confirmed Louding's confession. Louding — who is accused of six different murders in Baton Rouge — told detectives that Lil Boosie gave him $2,800 to kill Terry Boyd.
The prosecution also tried to argue that the lyrics to some of Boosie's songs proved his role in the murder, but obviously the jury didn't buy it, and cleared the rapper of the murder charges.
If Boosie had been convicted of murder, he could have faced a possible life prison sentence.
"All I can do is give the glory to God because I knew he was never guilty," said Connie Hatch, the rapper's mother. "He's crying and he knew from the beginning he was never guilty."
"This man has been innocent," said Boosie's defense attorney Jason Williams. "He's been innocent this whole time. Fans across the whole world have been praying for this. And, I thank God that justice was swift. I thank God that the truth came out."
After the conclusion of the murder trial, the 29-year-old rapper was taken to the West Baton Rouge Parish Prison, where he has been held since the start of the trial.
Lil Boosie is currently serving an 8-year prison sentence for attempting to sneak drugs into two Louisiana State prisons … but that's nothing compared to life in prison.
Be the first to receive breaking news alerts and more stories like this by subscribing to our mailing list.