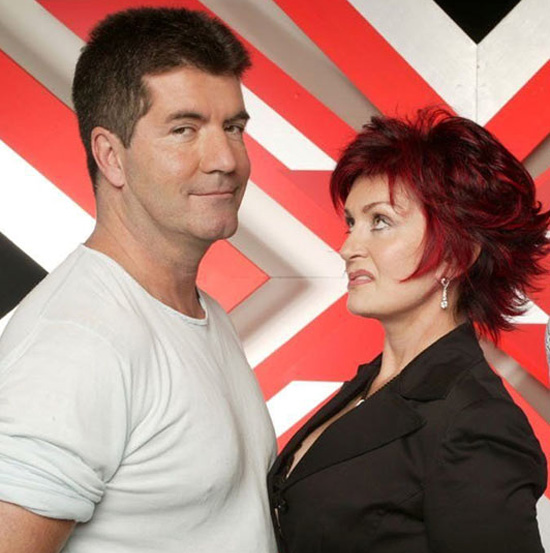 Sharon Osbourne was apparently not happy to learn that she is mentioned in Simon Cowell's unofficial biography, which states that she quit the UK version of the "X Factor" because of Simon's sexual relationship with co-judge Dannii Minogue.
On Tuesday's (Apr 17) episode of "The Talk," Sharon addressed the mention in Cowell's biography, and had some choice words for TV titan.
"I'm, like, pissed off because you've got a whole career to talk about … Why bring Mrs. O into your messing around?" she quipped.
Though she did admit to not liking Dannii Minogue, Osbourne insisted Cowell's romantic involvement with her had nothing to do with her decision to quit the "X Factor."
"He doesn't really like me," she said. "So why bring me into your book? I don't want to be in your book. I don't want to know about your fiddling with this one and that one."
Sharon also said that Simon Cowell suffers from "small penis syndrome," which she believes makes him not only cocky, but power crazy.
Sharon used to sit alongside Simon on the "X Factor" panel, and now works for him as a judge on "America's Got Talent," but that didn't stop her from letting him know how she felt about him on national television. In fact, she actually expects to be fired soon.
She continued, "I work for him. He'll probably fire me now. Nobody leaves Simon. He fires you."
Watch the clip below:
Be the first to receive breaking news alerts and more stories like this by subscribing to our mailing list.