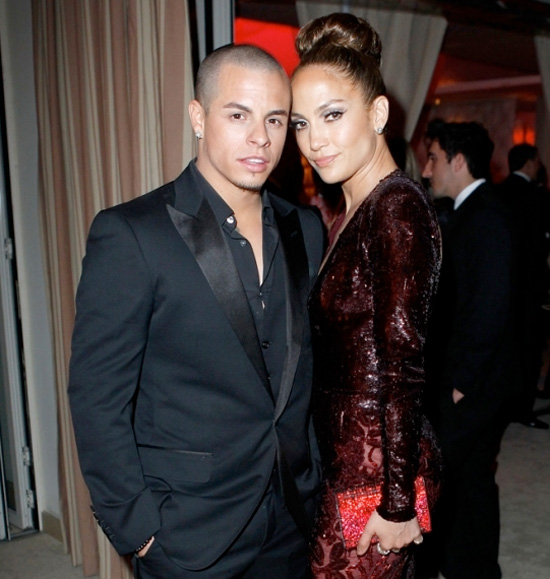 American Idol judge Jennifer Lopez recently spoiled her boyfriend Casper Smart rotten for his 25th birthday.
In addition to treating Smart to a shopping spree and lunch in Beverly Hills, the 42-year-old Puerto Rican beauty gifted her man a white customized Dodge Ram truck.
A source told People that Jennifer "knew that Casper really wanted a truck, and Casper was very excited about the generous gift."
A super excited Lopez tweeted the other day:
@BEAUcasperSMART 'Beau has a birthday we're so glad we hope its the happiest Birthday Beau ever has!' #singingtweet. HAPPY BIRTHDAY BEAR!!!
Later that evening the celebrations continued in Cecconi's private Butterfly Room with 30 guests including fellow AI judge Randy Jackson.
A source told Us Weekly, "Jennifer made arrangements beforehand and made some special requests: steaks! Lots of champagne and steak! Guests also noshed on chicken salad and shrimp salad before the main course."
Lopez also reportedly brought in a "huge special cake" from an outside bakery to treat her boyfriend of  a little over five months.
A genuinely surprised Smart was "so happy throughout the night," and he showered his word-famous girlfriend with kisses throughout the party, the insider said. "He was very touched … Jennifer really likes that guy."
Be the first to receive breaking news alerts and more stories like this by subscribing to our mailing list.