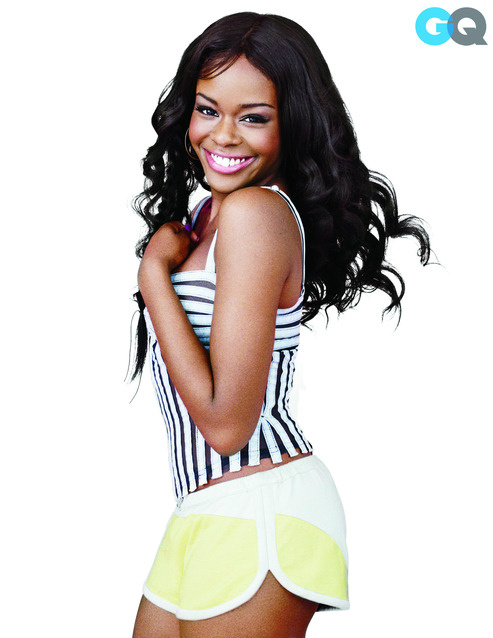 Azealia Banks — who just released her Diplo-produced song this week called "F**k Up the Fun" — has a feature in GQ Magazine's April 2012 "Style Bible" issue, where the 20-year-old Harlem native talks about her newfound fame, her debut album "Broke with Expensive Taste," meeting Kanye West and other big celebrities, crushing on Pharrell when she was 16, and her biggest inspiration. Herself.
On her newfound fame: "I definitely have more money and shit, but that's all virtual stuff. I've been making music for a while. And I could read about myself on the Internet for a while."

On meeting big celebrities like Kanye West: "It's cool, but they're just people. The skies don't part and glow orange."

On her first crush: "When I was 16, I had a crazy crush on Pharrell when In My Mind came out," she said, adding, "I'm not crushing on anyone right now."

On her debut album: "It's definitely going to be really diverse. It's going to be different styles of music, but it will all be good, trust me."

On who she looks to for inspiration: "Everyone. …Azealia Banks."

[GQ]
Be the first to receive breaking news alerts and more stories like this by subscribing to our mailing list.