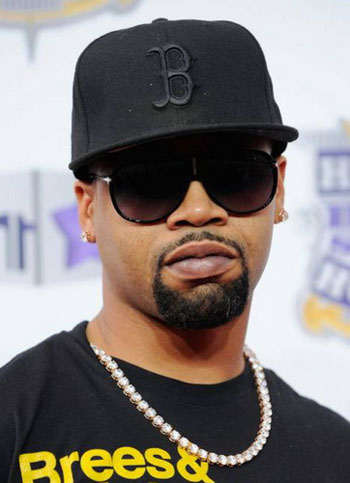 Juvenile is a wanted man in the state of Louisiana, TMZ reports.
The rapper is facing 90 days in prison because he owes more more than $160,000 in child support to a woman named Dionne Williams, the mother of his 13-year-old son.
According to TMZ, in the state of Louisiana, any father who fails to pay their child support — even if they are a famous rapper — are thrown in jail.
And Juvenile hasn't paid his child support since December 2006. That's over 5 years! (In case math isn't your favorite subject.)
However … the judge ruled that if Juve forks over at least $50,000, he'll hold off on throwing him in jail, which will give the rapper more time to cough up the rest of the money.
UPDATE: Juvenile says that he takes good care of his children and he doesn't know why there's a warrant out for his arrest over unpaid child support.
He tells TMZ:
"This is a bunch of bullsh*t. I was never informed that there was a warrant out for my arrest. My son stays with me most of the time … I take care of my son … I love my son."
Previously, he released the following statement to The Source:
"I'm reaching out to my lawyer on that shit, thats not a good look thats some bullshit," Juvenile states while reading the reports for the first time. "I ain't worried about a thing, they aint making me look bad. They got to have proof of that shit." Rebutting the reports stating, "I don't know where TMZ be getting their info from but you need to follow up and make sure you got it right before you comment on something. I really don't know where they got that bad info from truthfully. Warrant out for my arrest? I'm all over the city everyday… but for real who the f**k is TMZ anyway."
Juvenile says he plans on fighting the allegations that he owes any child support, and his lawyer is currently "on it."