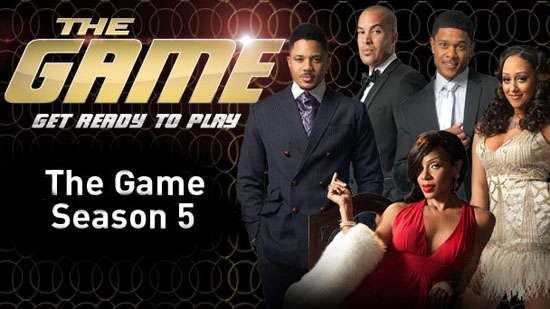 The Season 5 premiere of BET's most popular and most watched scripted TV series "The Game" was watched by over 5 million people Tuesday night (Jan 10), according to the Los Angeles Times.
If you recall, last year when the show's 4th season premiered on BET after hiatus, it was watched by 7.7 million viewers, making it the top-rated ad-supported sitcom in broadcast cable history. Meanwhile, last year's season finale reached 4.4 million viewers.
After returning for its second season on BET, though the show's 5th season premiere performed impressively with over 5.3 million viewers, the L.A. Times notes that it failed to match last year's record.
Still … over 5 million is pretty decent though, right?
Did you watch "The Game" Tuesday night, and if so, what did you think about it? If not … click here to watch, and then come back here to let us know your thoughts!
Be the first to receive breaking news alerts and more stories like this by subscribing to our mailing list.