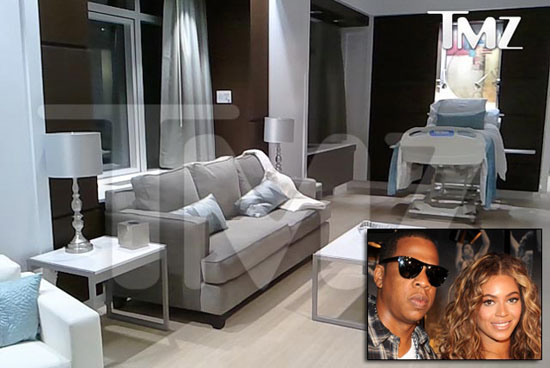 Via TMZ:
Lenox Hill Hospital constructed a suite for VIPs which looks like a Four Seasons penthouse … and the room was christened Saturday when Beyonce gave birth.

TMZ has obtained photos of the room where Blue Ivy came into this world, and it's baller. There are 4 flat screen TV's, state of the art electronics, a kitchenette, nice art, mahogany walls and plush furnishings. And take a look at the bed where Jay Z got some shut eye!

Sources connected with the hospital tell TMZ … the suite was not constructed specifically for Beyonce, but it was always intended that Beyonce would be the first patient to use it.
According to the NY Daily News, Lenox Hill staffers wouldn't confirm if the photos from TMZ are of the exact room Baby Blue was born in. In fact, the entire suite contains at least 7 rooms, each running from $700 to $800 per night, that can be reconfigured to the patient's specifications.
"I can confirm the photos are of our executive suite," Lenox Hill spokeswoman Ann Silverman told the Daily News. "There are seven rooms that can be reconfigured, and they run $700 to $800 per night per room. You can do the math," Silverman said. "There are four rooms on one side and three on the other."
Word is Beyonce and Jay-Z paid for at least four rooms, which totals at about $3,000 a night. Big money.
Speaking of big and money … take a look at the big, expensive ($140,000 to be exact) Mercedez Benz Beyonce and Jay-Z took Baby Blue Ivy home in below: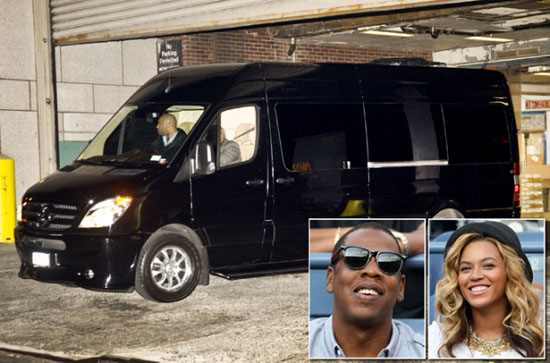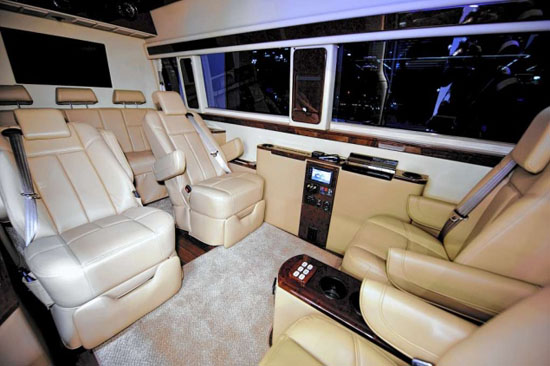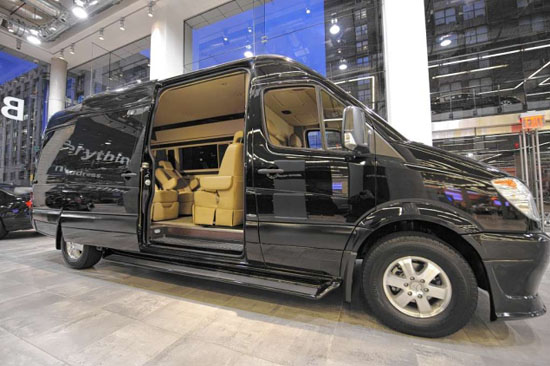 Be the first to receive breaking news alerts and more stories like this by subscribing to our mailing list.