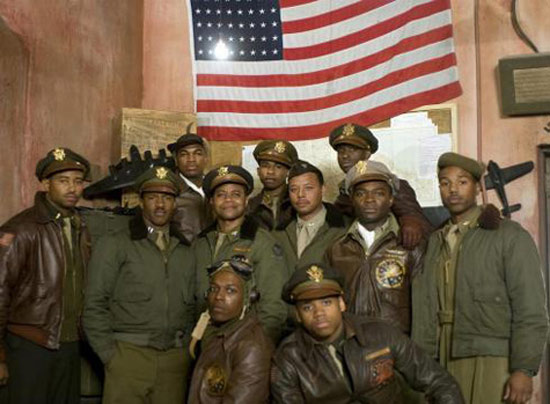 Ne-Yo, Cuba Gooding Jr., Terrence Howard, Tristan Wilds and several others will all be starring in a new film titled "Red Tails" produced by George Lucas.
The film focuses on the story of the Tuskegee Airmen, the first African American pilots to serve in World War II.
Watch the brand new trailer below:
"Red Tails" hits theaters January 20th!