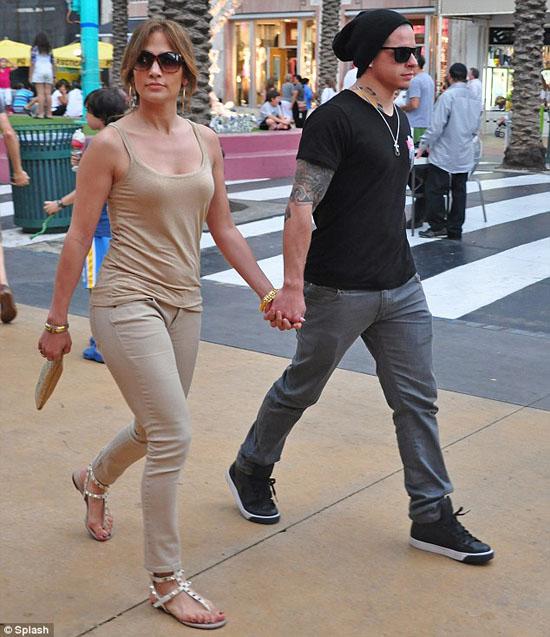 Jennifer Lopez and Casper Smart were spotted holding hands while on a romantic outing in Miami's South Beach over the recent Holiday weekend.
The 42-year-old cougar star and her much younger 24-year-old dancer boyfriend, both wearing shades and casual attire, were seen shopping for designer sunglasses at a store nearby.
After spending Thanksgiving together in Hawaii, the couple also reportedly spent Christmas AND New Year's together while a nanny took care of Lopez's 3-year-old twins Max and Emme.
PHOTOS: Jennifer Lopez and Casper Smart Spotted KISSING in L.A.
According to People Magazine, the pair, who first stepped out together last November, kicked off their "hot weekend" together on Thursday night when they went out to a high-tech nightclub called Amnesia, where the couple reportedly rocked special glasses to take in the club's lighting effects.
"They were very sexy with each other, dancing and bouncing around and making out," a source at the club told People, adding that the couple attracted a lot of attention, and didn't leave until 3 a.m. "They couldn't help but attract attention, although Jennifer was trying to lie low from onlookers."
"Jennifer looked very happy. Although she kept to herself, there was no question she was really enjoying the club and her boyfriend," said another on-looker.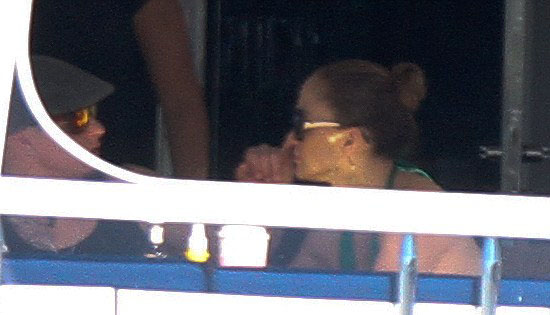 When they woke up the next day, with Lopez's 3-year-old twins in tow, the couple boarded a $10 million yacht owned by a friend.
"Jennifer and Casper held hands and had their arms around each other," a source told People about their day-to-evening cruise. "The twins were having fun, and everyone seemed to get along."
To ring in the New Year on Saturday night (Dec 31), a source revealed that the couple joined a group of friends for a private dinner at the Soho Beach House, and spent the entire weekend together at a private home.
"Jennifer wants to keep a low-profile and has been using sunglasses and a plain face with little or no makeup to go unrecognized," a source in Miami said.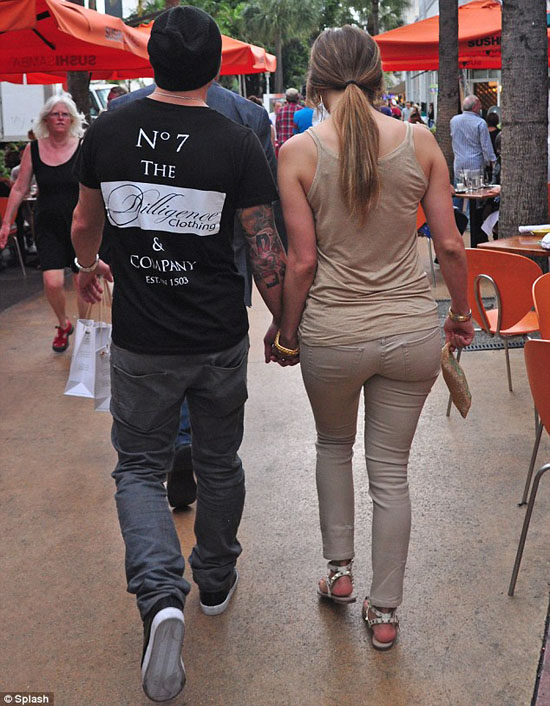 Getting the keys to the Bentley. Check. Spending the Holidays together in Miami. Check. Getting "sexy with each other" at the club, in front of people. Double check. Waking up the next day and boarding a friend's $10 million yacht. Triple check!
Sounds like this Casper Smart dude is living the life!
Your thoughts?
Be the first to receive breaking news alerts and more stories like this by subscribing to our mailing list.