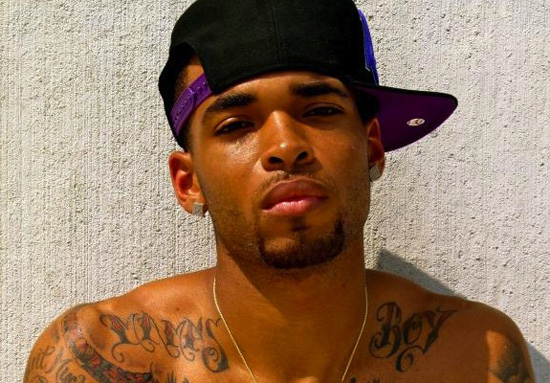 Up and coming rapper Slim Dunkin — an affiliate of rappers Gucci Mane and Waka Flocka Flame — died after he was reportedly shot and killed in an Atlanta recording studio Friday night (Dec 16).
Police said the rapper, whose real name is Mario Hamilton, was fatally shot in the chest after getting into an argument with another person. He was rushed to the Grady Memorial Hospital tonight where he was pronounced dead.
"It appears the victim was scheduled to do a video shoot," Atlanta Police Department spokesman Maj. Keith Meadows said Friday.
"Before the video shoot took place, it appears the victim and suspect got involved in a verbal altercation. We don't know what that altercation was about. The suspect produced a weapon, discharged that handgun one time, striking the victim in the chest."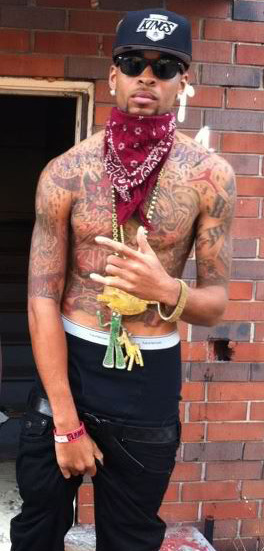 Slim Dunkin was a member of the Brick Squad rap crew that consists of Gucci Mane, Waka Flocka Flame, OJ Da Juiceman and others.
According to MTV Rapfix:
Dunkin has appeared on a number of songs with Waka like "F–k the Club Up," "Bang" and "Karma" all from Flocka's 2010 debut Flockavelli.

He was also featured heavily on Waka's mixtapes like Twin Towers, Twin Towers 2 (No Fly Zone) and LeBron Flocka Flame 3.

Dunkin was on his solo grind as well.

This past Halloween the street bred MC released Menace II Society, a 20-track mixtape which featured Gucci Mane, Roscoe Dash and Pastor Troy.
Several of Slim Dunkin's Hip-Hop associates have been taking to Twitter sending their condolences, including fellow Brick Squad rapper Wooh da Kid who tweeted the following:
[blackbirdpie url="http://twitter.com/#!/WoohDaKidBSM/status/147827581645885440″]
Slim Dunkin was only 24 years old.
Be the first to receive breaking news alerts and more stories like this by subscribing to our mailing list.