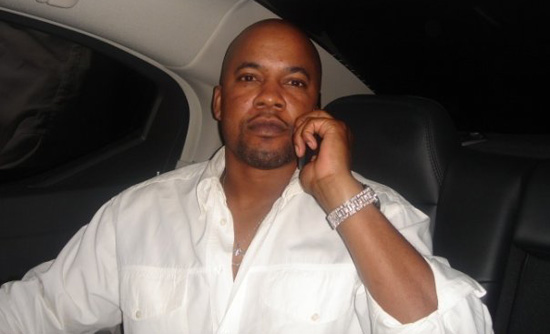 John Atterberry, the music executive who was shot in the face during Friday's shooting in Hollywood, has died, according to published reports.
Atterberry, 40, was sitting in his silver Mercedes-Benz coupe Friday by the intersection of Sunset Boulevard and Vine Street when the gunman shot him three times in the face and neck.
He was taken to Cedars-Sinai hospital, where he remained in critical condition until Monday afternoon. He was pronounced dead at 4:51 p.m.
Atterberry is a longtime recording industry manager and promoter and has been involved with acts like the Spice Girls and Jessica Simpson.
He most recently was senior partner and chief financial officer at the GridLock Group, an event promotions company. According to his bio on the firm's Facebook page, the Los Angeles native got his start in A&R at Tabu Records.
He then did a stint in fashion, working for Cross Colours and Karl Kani as head of marketing and promotions, before returning to the music business as vp at Death Row Records, home to such acts as Tupac Shukar, Dr. Dre and Snoop Dogg.
Read More at The Hollywood Reporter »
Be the first to receive breaking news alerts and more stories like this by subscribing to our mailing list.