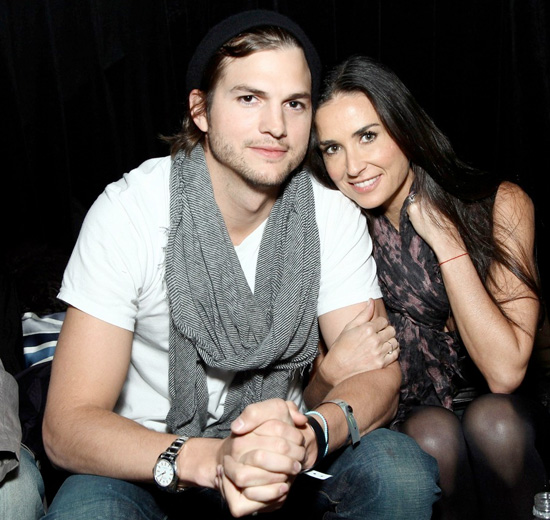 Now that Demi Moore and Ashton Kutcher are getting divorced after 6 years of marriage, the issues that caused their marriage to fall apart are now being brought forward.
According to an inside source, there were a lot of major problems between the couple, including the fact Demi was uncomfortable with being 15 years older than Ashton.
The anonymous source explained, "The marriage had been deteriorating for a long time. Ashton was ready to end it but he wanted to wait for Demi to actually do it. He loved her but couldn't live with her."
The snitch continued, "Demi really wanted to save the marriage but couldn't deal with the pain of his cheating. They were fed up with each other. If anyone was uncomfortable with the age difference, it was Demi, not Ashton. She drove him crazy after a while with questions and doubts."
So if Demi was uncomfortable with the 15-year age gap then why did she marry Ashton in the first place?
Be the first to receive breaking news alerts and more stories like this by subscribing to our mailing list.