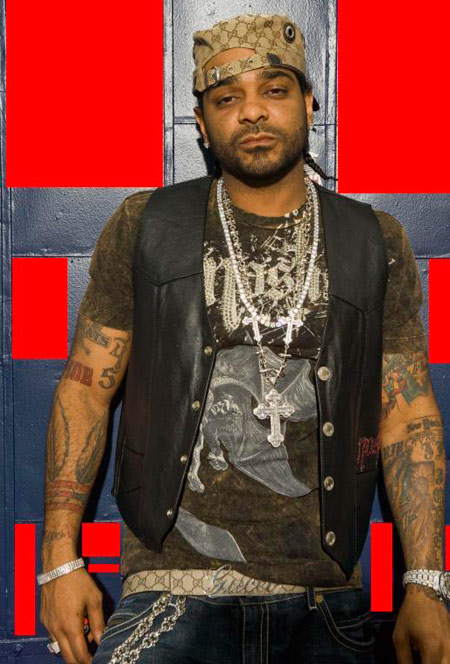 Jim Jones recently learned a big lesson about being flashy out in public.
On Monday, the Dipset rapper was attacked by a group of men in Harlem … and he believes they were trying to jack him for his jewelry!
"I was in Harlem, alone, when three men stepped to me. Well the first guy, I beat the shit out of him, then the second guy jumped in with a metal pipe. I was so amped up I didn't even feel him hitting me with it. I was still putting a beating on the first guy. But when the third guy pulled out a gun, I got out of there. I left. Anyone with a brain would do the same."
Jones admits that his decision wasn't the smartest on his part, and it will never happen again.
"That was a stupid mistake. I know that. I'm human and that's where I slipped up. It won't happen again."
Jim also dismissed rumors claiming that his former manager Yandy Smith's boyfriend was one of his attackers.
We're glad Jim didn't get hurt or anything too serious happened. Hopefully other rappers will put this on their not-to-do list.
Be the first to receive breaking news alerts and more stories like this by subscribing to our mailing list.