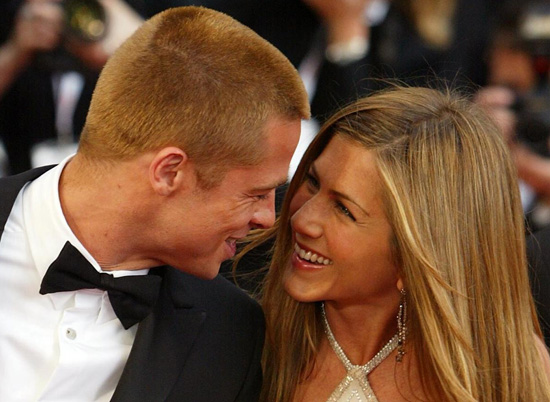 After allegedly putting his foot in his mouth in a recent printed magazine publication, it looks like actor Brad Pitt is trying to redeem himself by asking people to be nice to his famous ex-wife, Jennifer Aniston.
Since making what some would call an inappropriate comment about their marriage, when Brad appeared on the "Today Show" this week he told host Matt Lauer, "I don't want people to say anything bad like that about Jen. She's a dear friend of mine."
The father of six told Matt Lauer all he was trying to say in the now infamous interview was that "the best thing I'd done as a father is be sure that my kids have a good mother."
In the interview that sparked this whole Brad Pitt/Angelina Jolie/Jennifer Aniston debacle, Brad was quoted as saying:
"I spent the '90s trying to hide out, trying to duck the full celebrity cacophony. I started to get sick of myself sitting on a couch, holding a joint, hiding out. It started feeling pathetic. It became very clear to me that I was intent on trying to find a movie about an interesting life, but I wasn't living an interesting life myself. I think that my marriage [to actress Jennifer Aniston] had something to do with it. Trying to pretend the marriage was something that it wasn't."
Now he's taking time out to clarify himself, explaining to Lauer, "I think it's a shame that I can't say something nice about Angie without Jen being drug in. She doesn't deserve it."
Sounds like Brad Pitt needs to figure out better ways to compliment his new lover without throwing his old one under the bus. Just a thought…
Be the first to receive breaking news alerts and more stories like this by subscribing to our mailing list.