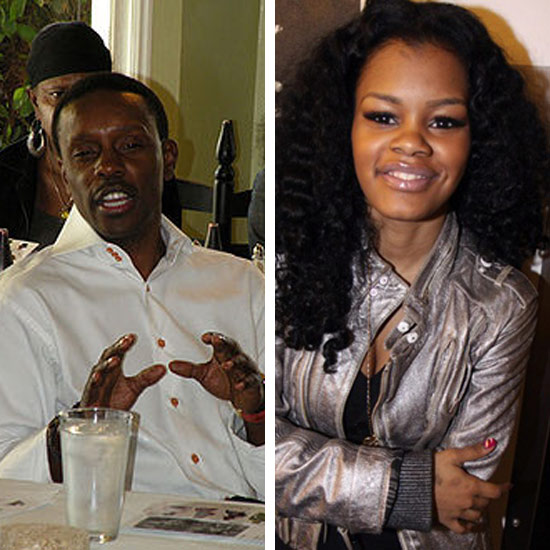 Teyana Taylor doesn't mind putting up a fight ….. literally!
The R&B singer/actress got into an all-out brawl last weekend with the director of "Gang of Roses 2," an upcoming action film she will be starring in alongside Amber Rose.
Teyana and the director — Jean-Claude La Marre — were filming "Gang of Roses 2" last weekend outside L.A. … when Teyana asked to be taken home because the pain was just too much to bear.

According to 20-year-old Teyana, she asked multiple times to be taken home by car service — and when La Marre continually refused to allow that … she got in his face and started shouting. Teyana claims La Marre shouted back, "Don't f**king scream at me bitch" … and pushed her in the face, hitting her aching tooth.

La Marre claims he only defended himself … AFTER Teyana "jumped on me and began swinging" — but says he never hit her.

Whoever started it .. we're told several crew members had to separate them. Teyana says during the scrap her shirt was torn open (above), she got popped in the nose and mouth — and the blood ended up on her denim shorts.

Teyana's people say they are considering legal action. La Marre says the only reason he didn't file charges is because "she's 20 years old and I'm 40 … kids lash out."

By the way, La Marre is finishing the movie — a western also starring Amber Rose and Claudia Jordan — but with a twist. He's killed off Teyana's character.

In the words of the immortal Rick James … "Cold blooded."
Something about all of this sounds fishy. What kind of grown man hits a 20 year-old woman until she bleeds??? C'mon son!
Be the first to receive breaking news alerts and more stories like this by subscribing to our mailing list.