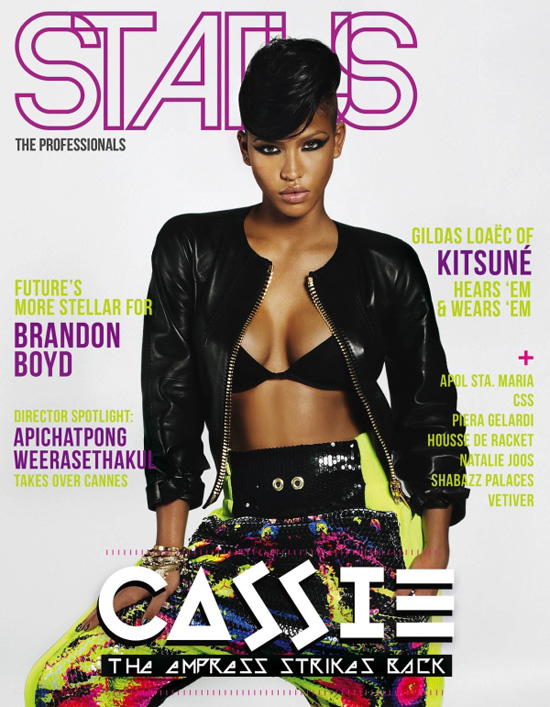 Dressed in colorful MC Hammer pants and a leather jacket that exposes just enough, sexy R&B singer/model Cassie strikes a mean pose on the cover of the latest issue of Status Magazine, where she talks about her next album, what she's been up to, why people love her style and more.
Peep the excerpts (and more pics) below:
On responded to her fans on Twitter
I do like the convenience of sending love to kids….supporting me and showing me love.

On her style growing up
[I was] totally [a] tomboy…I started modeling early, so [dressing] up always felt like work. I used to love to wear my brother Rod's clothes.

On what she's been up to
I have been crazy busy, back in the studio getting my album done. Lots of new editorial shoots coming out. Really been blessed lately-feels like my time is now.

I'm a whole new version of myself, and I love it, so I know the people who really love my music will too. Every session is fun, actually-the producers and writers are dope. I couldn't be happier.

On her style
[My style] is cool, fun, and me. I love Kate Moss, style wise. I love shopping. I love to mix it up. I love Balmain, Givemchy, but then, I can go crazy at Joyrich in LA or buy ten pairs of Jordans or buy all the men's T-shirts at Zara and cut them up. It's all about having fun and making things your own.

On what she collects
Mostly Jordans, Chucks, and some Iros-[they] feel like I have no shoes on!

On why kids look up to her and her style
I like to keep an effortless edge to everything I do. I think the kids get that, and that inspires them to do the same.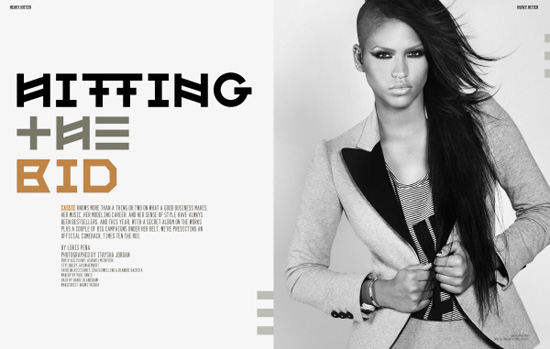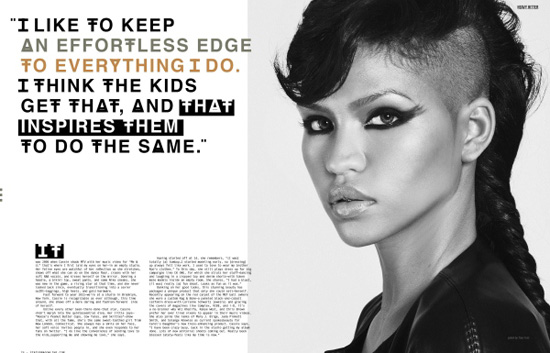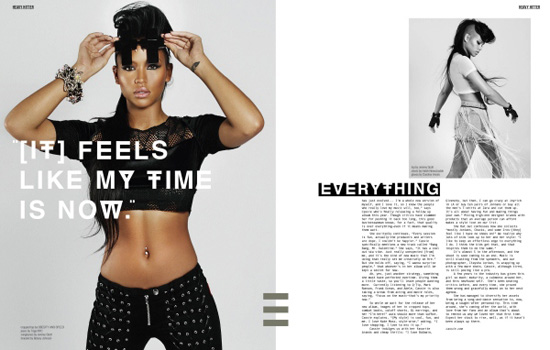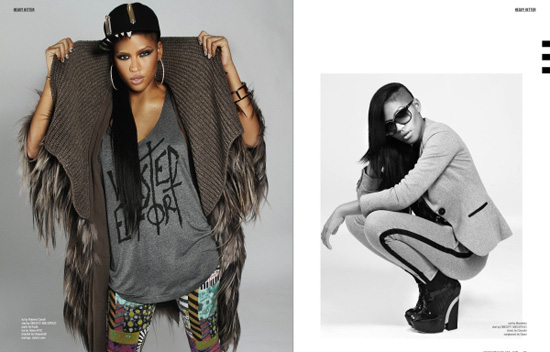 Spotted @ Necole Bitchie
Be the first to receive breaking news alerts and more stories like this by subscribing to our mailing list.