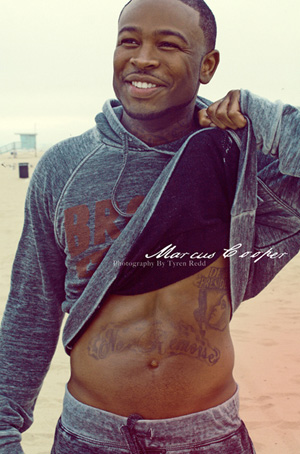 Ever since shocking allegations were made against Pleasure P back in 2009, the R&B singer has been keeping a pretty low profile. Two years ago, court documents surfaced accusing the former Pretty Ricky member of molesting a child.
Those court documents turned out to be phonies … and Pleasure P has since denied the reports and released a statement saying:
"All of the recent rumors and accusations that are being circulated about me are 100% false. They are disgusting and vile; and they are being spread by individuals with their own sick agendas. The purported documents that are also being circulated are forgery."
Now Marcus "Pleasure P" Cooper, moving on from the nearly career-ending accusations, has released a set of promotional pictures as he prepares to release new music. The pictures, taken by photographer Tyren Redd, show the R&B crooner shirtless and smiling on the beach.
Peep more pics below:
"Well, the new album is really about love and romance," Pleasure P told Hip Hollywood about his upcoming album. "I think that's missing from music nowadays. I've been working on it for like a year and a half now. It's good to be getting back out here. I'm still on Atlantic records, we got a whole new beginning coming for me."
Speaking on the album's collaborations, Pleasure P continued, "You definitely may be seeing a Lil Wayne collab. I have a song called Nino Brown and I have a Drake sample in it but me and Drake are going to do something really soon. We actually got the opportunity to exchange songs with each other but he is going for a different sound now, so we have to agree on certain things, but its definitely going to take place."
[Necole Bitchie, via Hip Hollywood]
Be the first to receive breaking news alerts and more stories like this by subscribing to our mailing list.