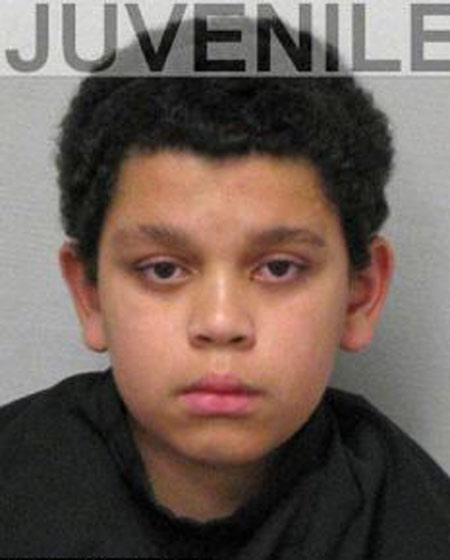 The rapture may be coming after all…..
A 12-year-old boy could face life in prison for killing his 2-year-old brother.
Read more below:
(CBS/WTEV) JACKSONVILLE, Fla. – The Florida State Attorney's Office is charging 12-year-old Cristian Fernandez as an adult with first-degree murder in the death of his 2-year-old brother David Galarrigo.

"The brutal beating death of a 2-year-old is one of the factors that we must consider," said Assistant State Attorney Mark Caliel, about the decision to charge Fernandez as an adult, reports CBS affiliate WTEV.

Prosecutors say Fernandez acted with premeditation when he beat the toddler inside the family home on March 14.

Galarriago died from his injuries two days after the beating. He suffered from a fractured skull, a bleeding brain and bruising to his left eye, reports The Florida Times-Union.

Quin Jones, the family's neighbor remembers when police swarmed the apartment unit where the family lived in March.

"Pictures in the house were knocked down and furniture was moved," says Jones, who says he was able to see inside the unit when police arrived, reports the station.

Fernandez's mother Biannela Susana has been charged with aggravated manslaughter by culpable negligence and is scheduled to go to trial in September. Police say she initially told investigators that Galarriago was hurt in a fall at the family's Southside apartment, reports The Florida Times-Union.

If Fernadez is convicted of first-degree murder, he could be sentenced to life without parole.
SMH………..
Be the first to receive breaking news alerts and more stories like this by subscribing to our mailing list.