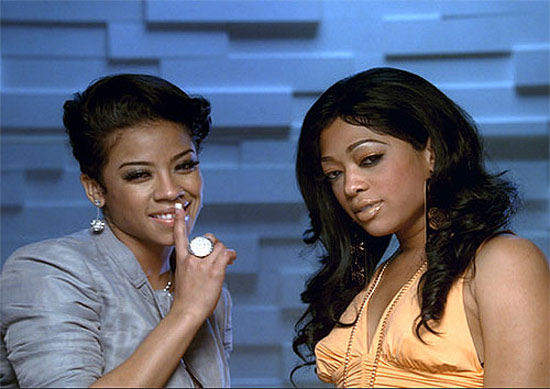 Yesterday afternoon the nominations for the 2011 BET Awards were announced, and longtime musical talents like Keyshia Cole and Trina were noticeably not among the names called. This overlook didn't sit too well with the ladies who expressed their disappointments via their Twitter accounts.
Cole didn't bear any ill will toward the awards show despite her snub in all categories including Best Female R&B Artist.
"Its like this. Been on the scene 7 years. I was 21 when I got signed. 7 # 1 records. No awards 4 none of them/still touring. It is Wht it is," tweeted Keyshia. "These types of thing R the way they R. I'm not upset about any of it in any way. I hope everyone that goes has a wonderful time."
However, Trina's response was a bit more brash and direct. "fuck BET……" fired off an upset Trina.
The Miami bred femcee was excluded in the category of Best Female Hip-Hop Artist, although she released her album Amazin' last year.
Earlier this morning, Keyshia added her additional thoughts about the snub, tweeting,
"That awkward moment when u realize in everyone's eyes your not the sh*t anymore. #POW. I've officially got the memo. Thank mtv/bet."
Awww poor Keyshia. (Tear)
Be the first to receive breaking news alerts and more stories like this by subscribing to our mailing list.