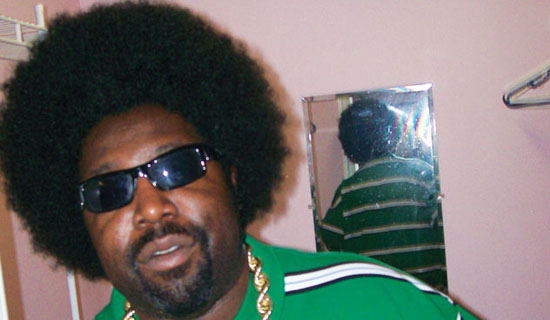 Maybe he got too high … because rapper Afroman is being sued for forgetting to perform at a concert.
According to Crumpton-Law.com, Afroman, best known for his "Because I Got High" song, was sued Wednesday — which just so happened to be 4/20 aka "National Weed Day" — for failing to appear at a concert in Columbus, Ohio earlier this month.
There is some irony surrounding the date that the suit was filed as April 20th is celebrated by cannabis users as a holiday to meet and consume marijuana together. The 2002 Grammy nominated rapper's lawyer, Matt Crompton, said of the coincidence:
"The irony of the filing date of this lawsuit is not lost on me. I went to college. Afroman's representative and I have had discussions about this case and my clients and Afroman's representatives do not agree about the facts. Since Afroman is not willing to settle, we decided that there was no reason to delay filing."
The owners of The Patio — where Afroman was scheduled to perform on April 9th — are looking for a payout of an undisclosed amount for lost profits as well as a deposit paid to Afroman.
Because he got high. Because he got high. Because he got high-igh … La-da-da-da-da-da-da!
All jokes aside, this dude is an idiot. It's not like people are going around booking "Afroman" for concerts every day. His schedule can't be that demanding where he just "forgets" to show up at a concert. SMH…
Be the first to receive breaking news alerts and more stories like this by subscribing to our mailing list.