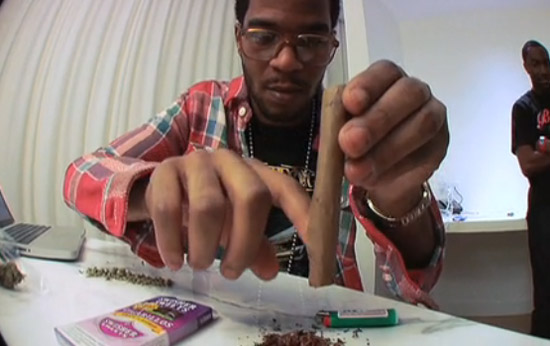 When Hip-Hop stoner Kid Cudi revealed that he had given up the almighty ganja a few weeks back in favor of sharpening his craft, musical hippies all over damn near lost their minds. But at the Rites Of Spring music festival in Nashville, Cudi gave a deeper explanation for his newfound sobriety.
"You know how some people can take a smoke and they're good, they do it for recreational purposes, shit like that. I was the motherfucker who was doing that shit all the time, recreationally, every day, wake up, needed it, all those things. While I was in that state of mind I just was missing a lot of shit that was going on in my circle. I just felt like I needed to just take a step back, clear my dome and focus on some real imporant shit. Like my daughter for one, my family, my business, things that are important. But you know, don't be sad, I had a good run right? "
Check out the "Man On The Moon" giving his explanation below:
Be the first to receive breaking news alerts and more stories like this by subscribing to our mailing list.