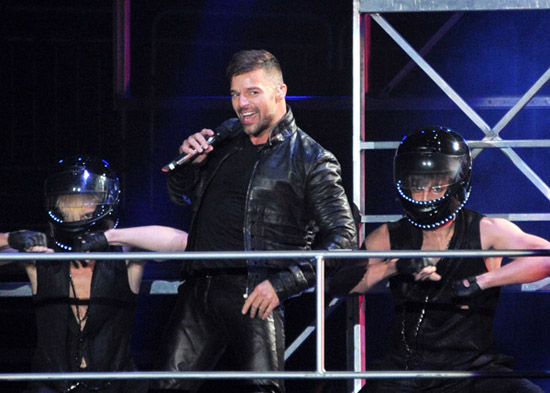 Continuing his "Musica + Alma + Sexo" Tour, Ricky Martin performed in concert at the Prudential Center Saturday night (Apr 16) in Newark, New Jersey.
"'Musica' [means] what I'm doing and the risks I'm taking with different sounds with this album," the 39-year-old performer recently explained in an interview. "'Alma': on the album and in the show, I talk about the spiritual quest I've embarked on and how healthy it has been for me. And 'Sexo,' hey, come on [laughs], we'll have a great time. The majority of people out there can relate to this one way or the other. It's funny because when I suggested this as the title, people got a little nervous. They said, 'Why don't you just call it 'Music + Soul?' Come on, really."
Check out the pics below!
Be the first to receive breaking news alerts and more stories like this by subscribing to our mailing list.