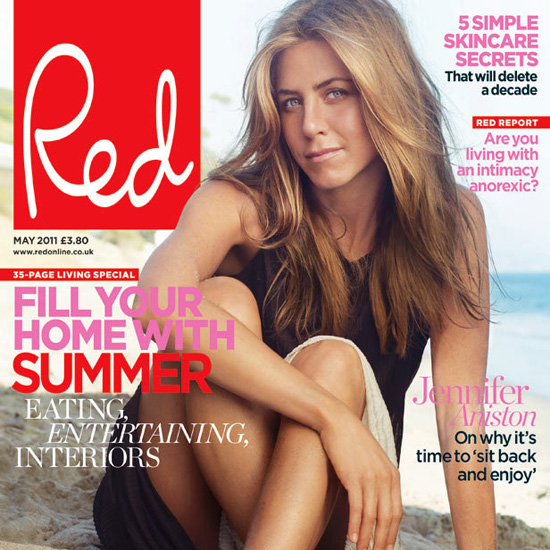 Jennifer Aniston isn't the biggest fan of dating….
In a recent interview with U.K.'s Red magazine, the 42-year-old actress opened about her current non-existing love life.
"I'm not a big fan of dating. I have dinner with male friends and it's instantly, 'that's the new man," she says in her cover story for the magazine's May 2011 issue.
Instead, Aniston is more focused on what she loves to do most …. and that's entertaining others.
"Knowing that I get to do what I love to do, which is entertain. It's essential to me. The real core of everything is the work, and I will protect it – and myself – like a momma lion protects a cub," she says.
But when it comes to fame … she isn't so protective.
"Fame is an odd beast. Because it's not real, "Jennifer continues. "There's nothing real about it. Sometimes you wake up and think, 'I don't know if I'm as big as this beast. Will today be the day when it gets me?' Because you're only one person like everybody else, with veins and a heart," she said, "and yet you're projected as almost superhuman."
Continue enjoying the single life Jen. Who really wants to wake up to the same person everyday anyway?
Be the first to receive breaking news alerts and more stories like this by subscribing to our mailing list.