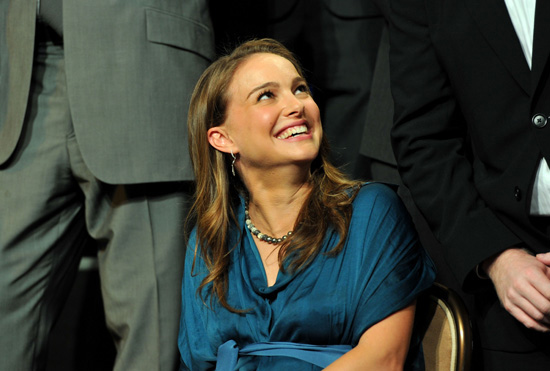 While hitting the promo trail for her new medieval stoner flick "Your Highness," Academy Award winning actress Natalie Portman dropped quite the revealing bombshell on unsuspecting viewers.
The mother-to-be revealed that like most college students, she too used to have an affinity for the benefits of "higher learning."
"I love stoner comedies. I smoked weed in college, but I haven't smoked in years," Portman told Entertainment Weekly. "I'm too old. I wish I was that cool, but I'm like an old lady now. I'm in bed by 10 p.m. I can't do that anymore."
Nice! Gotta appreciate a female who knows how to live the "high life."
Check out the trailer for her upcoming flick below:
"Your Highness" is due in theaters tomorrow (Fri. Apr 8)!
Be the first to receive breaking news alerts and more stories like this by subscribing to our mailing list.