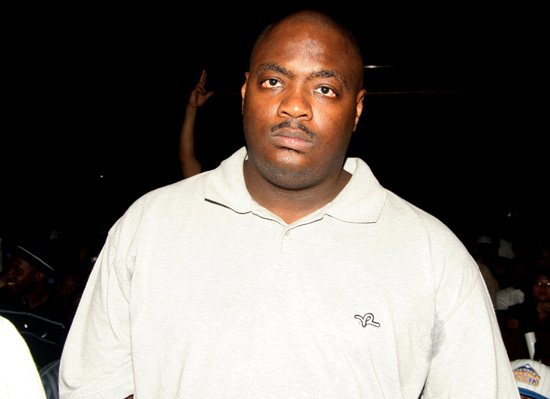 What we all already knew has finally been confirmed. The rumors surrounding Mister Cee are true.
The details of Mister Cee's arrest have been made public in the case, where the renown DJ was accused of participating in a lewd sex act with a 20-year-old transvestite.
The official police report from the NYPD is below: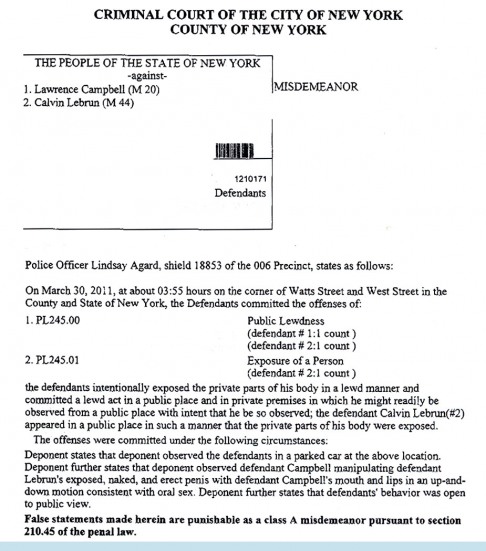 On March 30th, Mister Cee, real name Calvin Lebrun, was arrested for public lewdness. Now the details from the police are emerging. Lawrence Campbell, the 20-year-old in question, was also arrested and charged.
Published reports also revealed that Mister Cee was arrested twice before last year for "loitering for the purpose of prostitution." According to the report obtained by the news site The Smoking Gun, the police saw the 20-year-old "…manipulating defendant Lebrun's exposed, naked, erect penis with defendant Campbell's mouth and lips and an up-and-down motion consistent with oral sex."
Mister has made no comment on the matter.
Speechless.
Be the first to receive breaking news alerts and more stories like this by subscribing to our mailing list.