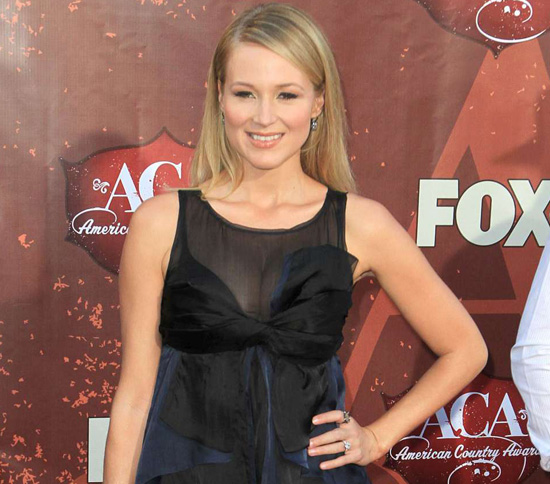 Platinum-selling singer Jewel, is completely convinced that her trusty Cadillac is the only reason that she and her baby are alive today.
The 36-year-old mom-to-be, took to her Twitter page this past weekend to praise her sturdy Cadillac SRX after her vehicle was hit by a fire truck in Texas on Friday (Mar 11).
"[One] thing I do know is my car saved my & my baby's life," Jewel tweeted on Saturday. "Definitely going 2 get another Cadillac SRX! It absorbed all the damage & kept me safe!" (Source)
She added that she was "taking it easy" over the weekend as her doctor told her she was not allowed to work out.
"Just a little sore and banged up – but feeling so blessed this morning," she tweeted.
Jewel, who is currently expecting her first child with husband and rodeo cowboy Ty Murray, thanked her fans for their support after she was rushed to a hospital in her hometown of Stephenville, Texas, on Friday.
"Hey everyone – just got released from the ER & my Dr's office – everything is fine – me & the baby r ok," she tweeted. "thanx 4 all your thoughts & prayers."
Always good to hear a happy ending. Get well soon!
Your thoughts?
Be the first to receive breaking news alerts and more stories like this by subscribing to our mailing list.