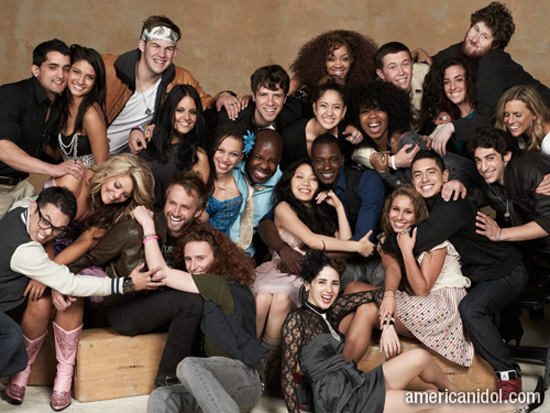 After weeks of auditioning and deliberations Jennifer Lopez, Steven Tyler and Randy Jackson narrowed down the idol contestants to 24 on Thursday (Feb 24). But the sigh of relief didn't happen for one person.
7-time auditioner Jessica Cunningham gave Team Idol the middle finger after being cut on her 25th birthday.
Getting cut on my birthday is evil, Cunningham said in her exit interview. "[The judges] ruined my birthday. You know what I have to say to that?" she said, before launching into a double middle finger salute. "I love ya, but come on!"
Guess she won't be watching the show anytime soon!
The top 12 women are: Julie Zorrilla, Lauren Alaina, Lauren Turner, Tatynisa Wilson, Rachel Zevita, Pia Toscano, Naima Adedapo, Kendra Chantelle, Karen Rodriguez, Jovany Barreto, Haley Reinhart and Megia.
The top 12 guys are: Scotty McCreery, Stefano Langone, James Durbin, Jordan Dorsey, Casey Abrams, Tim Halperin, Robbie Rosen, Paul McDonald, Clint Jun Gamboa, Brett Loewenstern, Ashthon Jones and Lusk.
Your thoughts about the final cut?

Be the first to receive breaking news alerts and more stories like this by subscribing to our mailing list.