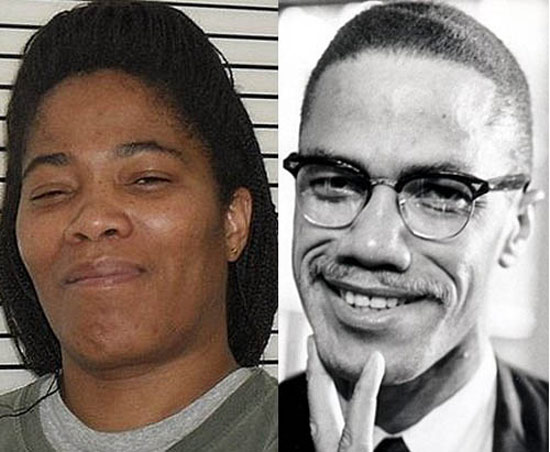 Just one day after the anniversary of her father's assassination, Malcolm X's daughter Malikah Shabazz has been arrested.
Read more below:
One of Malcolm X's daughters is being held in North Carolina on an arrest warrant from Queens, stemming from an accusation that she stole from the widow of one of her father's bodyguards, the authorities said Monday.

The daughter, Malikah Shabazz, was arrested Friday night in Mars Hill, N.C., and faces an extradition hearing on Tuesday.

Sheriff's deputies in North Carolina were investigating a call that a child at her home was not attending school, Ms. Shabazz's lawyer, Sean Devereux, told The Associated Press. Mr. Devereux said that Ms. Shabazz's daughter was being home-schooled, The A.P. reported. But when deputies discovered Ms. Shabazz's warrant, which was from 2009, they arrested her.

The warrant included charges of grand larceny and identity theft. A law enforcement official said Ms. Shabazz was accused of stealing the identity of a family friend, the widow of one of Malcolm X's bodyguards, and taking about $30,000 to pay bills and other personal expenses.

Ms. Shabazz, 45, was born a few months after her father was assassinated in Harlem on Feb. 21, 1965, by other members of the Nation of Islam. She is involved in a dispute with her sisters over the estate left by their mother, Betty Shabazz, who died in 1997 in a fire set by one of her grandsons.
SMH….just not the best look for Black History Month, don't ya think?
Thoughts?
Be the first to receive breaking news alerts and more stories like this by subscribing to our mailing list.