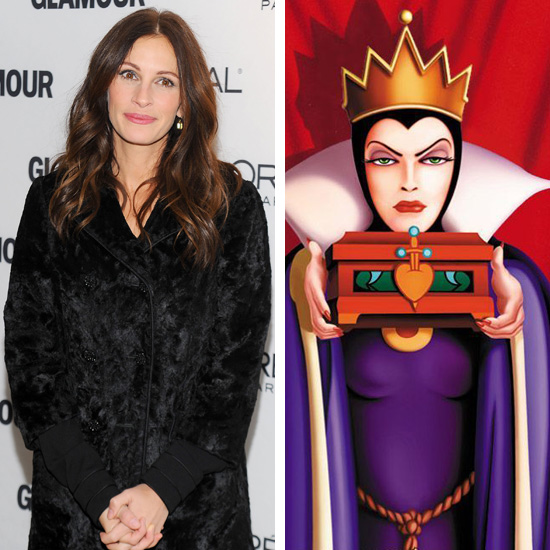 Mirror, mirror on the wall. Who in the land is the fairest of all? Well, Julia Roberts is, of course!
After much speculation, it's been confirmed that the Hollywood actress has been tapped to play the Evil Queen in an upcoming Snow White re-make, titled "The Brothers Grimm: Show White."
"Julia was our first and only choice to play the Queen," producer and Relativity Media CEO (the company behind the film) Ryan Kavanaugh said. "She is an icon. We know that she will make this role her own in a way that no one else could."
"The Brothers Grimm: Snow White" is not to be confused with "Show White and the Huntsman," a Universal-backed Snow White re-make that will star "Twilight" actress Kristen Stewart as Snow White, Viggo Mortensen as the huntsman, and Charlize Theron as that film's Evil Queen.
Julia Robert's Snow White movie, "The Brothers Grimm: Snow White," is set to start shooting in April.
Thoughts?
Be the first to receive breaking news alerts and more stories like this by subscribing to our mailing list.