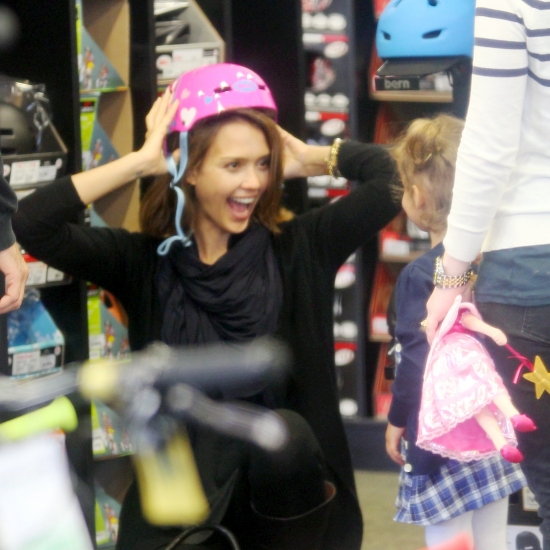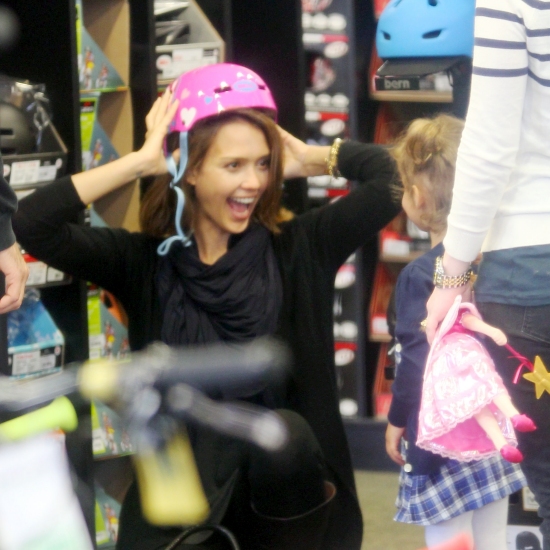 Actress Jessica Alba took her daughter Honor to buy a bike at a shop in Santa Monica on Wednesday (Dec 12).
Mommy Jessica looked just as thrilled as her daughter was with the experience. She playfully tried on the kiddie helmet before helping little Honor put it on. The tot favored a pink and purple bike which she tested around the shop before buying!
More pics of Jess and Honor below!