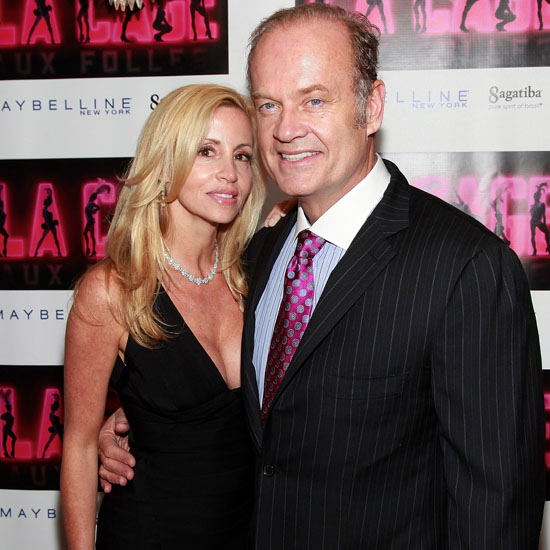 Camille Grammer says that she still "loves" and "respects" her soon to be ex-husband Kelsey Grammer……despite the fact that he is engaged to another woman and apparently moving on with his life.
Camille, the 47-year-old star of Bravo's "The Real Housewives of Beverly Hills," admits that she is well aware that a reconciliation between herself and the former "Frasier" star is impossible at this point, especially since he recently announced his engagement to a woman named Kayte Walsh.
"He's in love, he's getting married, so I don't think there's any reconciliation", she said, adding, "I respect him as a person, I don't respect how he handled the affair and the divorce and how things went down."
Camille and Kelsey split after Camille accused Kelsey of cheating on her with a younger woman. The couple had been married 14 years, and the hardest thing about the split so far, Camille says, is the loneliness……especially around Christmastime.
"It's not easy. The loneliness – Kelsey and I, this was our favorite holiday to spend together. Kelsey enjoyed decorating the tree and that's something we all did as a family, and so last night I was decorating the tree with the kids alone and it brought a tear to my eye, or several."
To make the split even more official, Kelsey has reportedly frozen his pension and business accounts to "protect" them from Camille. The actor formally filed legal documents naming his various pension plans and business accounts as claimants in his divorce. And by doing that, neither party will be able to make any payments without proper notice, or until the divorce is final.
Radar Online reports:
Kelsey named Equity League, Screen Actors Guild, AFTR Health & Retirement Funds, Screen Actors Guild, Producers Pension Plan, Gramnet Inc (Kelsey & Camille's production company), and the Directors Guild of America.

The legal docs state that Kelsey is seeking "an order determining the nature and extent of both employee and non-employee spouse's interest in employee benefits under the plan, an order restraining claimant from making benefit payments to employee spouse pending the determination and disposition of non-employees spouse's interest if any, in employee's benefits under the plan."
Kelsey and Camille Grammer married in August 1996, and Camille filled for divorce in June 2010.
Your thoughts?
Be the first to receive breaking news alerts and more stories like this by subscribing to our mailing list.