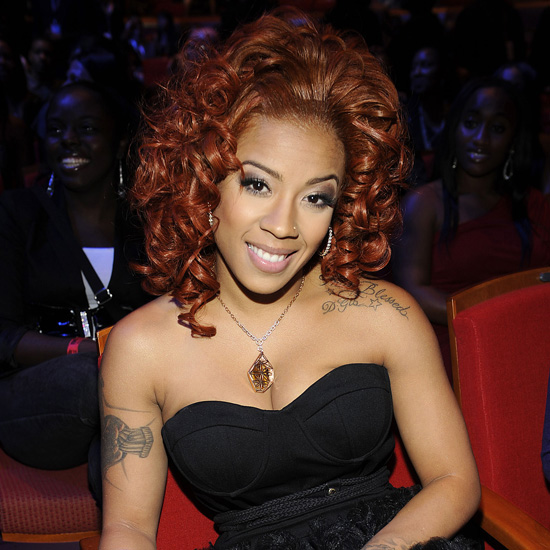 Keyshia Cole is used to putting out hits, and admits that releasing "I Ain't Thru" to promote her new album Calling All Hearts was a terrible idea.
In a recent interview with AP, the R&B songstress said that she wanted to make a statement with the Nicki Minaj featured feel good track, however her label didn't agree that it should be released as the first single because they felt as though a more soulful record would do better on the charts.
So against their wishes, Cole made an executive decision and put it out anyway. And then unfortunately……it flopped, never even cracking the Billboard Hot 100.
"The label didn't really want to drop the record because they knew… that people wanted a more intense, soulful record from me about love and I really should have followed [its] direction," Keyshia said.

She added: "But I wanted that to be a statement record. It's like saying, 'I'm doing me', you know. I don't have no regrets for nothing that I'm doing. I just think that people expect me to be, you know, an artist that sings about just love. But I'm always growing as an artist and I have to feed my artistry."
Thankfully for Keyshia though, she says "people are gravitating more toward" toward the follow-up single, the mid-tempo ballad "Long Way Down", because of how it focuses on love.
"Calling All Hearts" is in stores now.
Thoughts?
Be the first to receive breaking news alerts and more stories like this by subscribing to our mailing list.