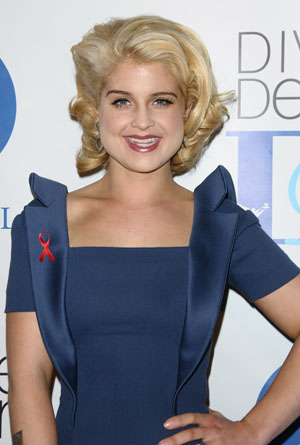 Kelly Osbourne's feet are in terrible condition following a recent stint on "Dancing with the Stars," forcing her to have to undergo surgery to fix them.
The TV personality and celebuspawn has always dealt with existing foot problems, but she tells E! Online that her problems got worse really quickly when she was a contestant on the ABC hit dance competition series.
Now, Kelly has to have both of her feet broken in order to reset the bones. She says she won't be able to walk for a month after the corrective surgery.
"It was going to happen but [Dancing With the Stars] kicked it up about 10 years," she said. "They have to break bones in my feet and reset them. I've put it off because I've not been ready to not walk for a month."
Ouch! Sounds painful… Good luck with that surgery Kelly!
The daughter of Ozzy and Sharon Osbourne also talked about how she is very close to finally signing a deal to start up her own affordable clothing line.
"I've had an offer from an amazing clothing line that I would be so over the moon to work with them," she says. "I can't say which one just yet, but it's looking really good. It's important to me not to make clothes which I call 'untouchable' clothing," she said. "I don't want it to be clothes that only rich people could buy." (Source)
Thoughts?
Be the first to receive breaking news alerts and more stories like this by subscribing to our mailing list.