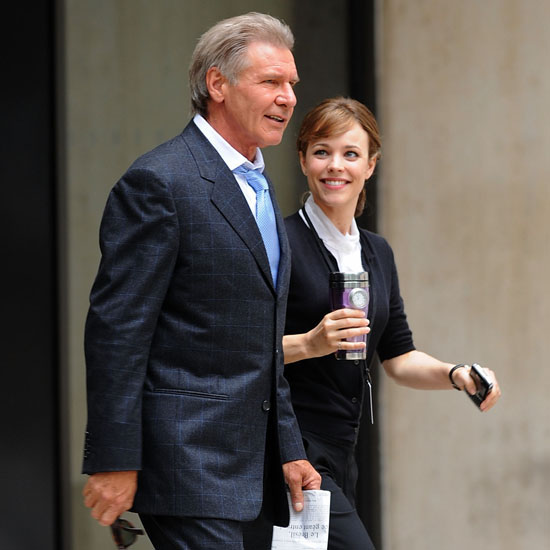 Rachel McAdams stars alongside Harrison Ford in the new comedy "Morning Glory," and the actress recently revealed that she has a crush on her co-star. In an interview with Extra TV, McAdams joked with host Mario Lopez that if she and Ford were around the same age, they would be a couple right now, no questions asked.
"If he was about 15 years younger, that would have been great," Mario said. "I was like, wow, there was some good chemistry there." McAdams, joking with Mario, replied, "I was born at the wrong time. Harrison and I could have really been something."
Speaking of chemistry and "getting close," Rachel tells InStyle Magazine that with every film she works on, she walks away with a close relationship. And in "Morning Glory," she says she felt very close to the film's director Roger Michell.
"I feel really close to Roger, the director. That was a really nice relationship to have and it's great to be able to talk to your director that much and get to know each other."
Catch Rachel McAdams, Harrison Ford and Diane Keaton in "Morning Glory," in theaters now!
Be the first to receive breaking news alerts and more stories like this by subscribing to our mailing list.