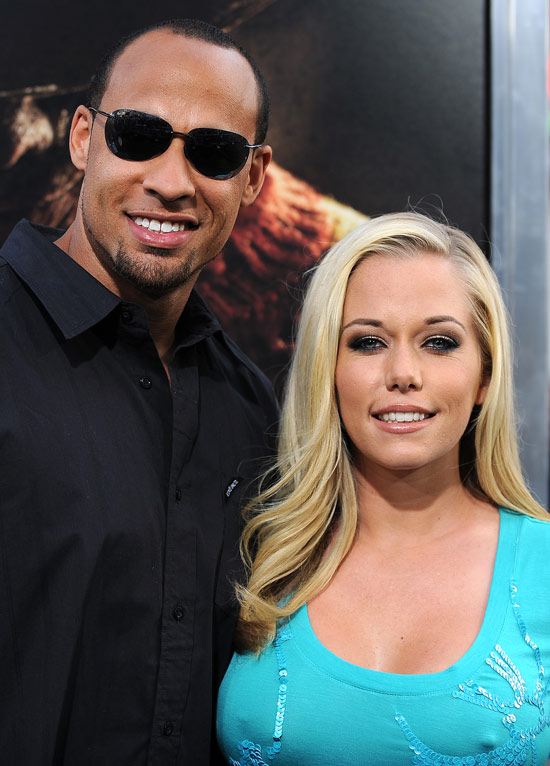 Kendra Wilkinson loves to get freaky with her man!
In a recent interview with PEOPLE magazine, Kendra revealed that she and her husband Hank Baskett are down for quickies.
"One word: quickies! I'm all about those quickies. Sometimes it's good to have some foreplay and all that, but quickies – I'm all about those."
But that's not all Kendra admires Hank for….who she also credits for being a real man who is not afraid to show his softer side.
"Hank's not ashamed to be a man. Men out there nowadays, they're ashamed. They're ashamed to cry, they're ashamed to do some dishes, they're ashamed to cook. Hank took the baby out in a stroller one day in Philadelphia. As he was strolling him, people came up to him and said, 'Wow, you're a real man.' There are guys out there that will do that, but it's rare to see that. Hank's not ashamed. He's a real man. He's a guy who will wear pink and not be ashamed of it. He's not ashamed to do anything."
We're not surprised by any of this………
Catch Kendra and her husband every Sunday night on E!
Be the first to receive breaking news alerts and more stories like this by subscribing to our mailing list.