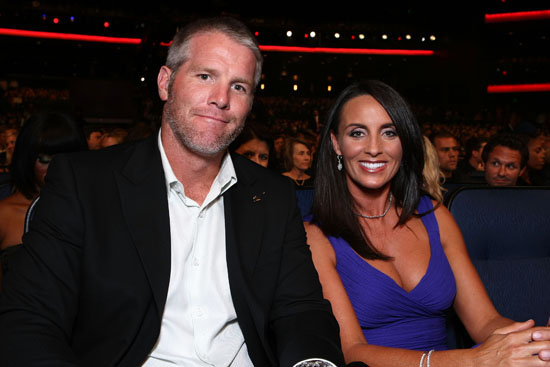 While her husband is involved in a major sexting scandal, Deanna Favre says her religious faith will get her through dealing with all of the media attention surrounding the allegations.
Brett Favre's wife sat down with Good Morning America's Robin Roberts Thursday morning (Oct 21) to talk about her new book she co-authored with Shane Stanford called "The Cure for the Chronic Life," which is about getting past hard times and bad habits.
And during the interview, Robin asked Deanna how she's coping with the accusations brought against Brett (who is currently being investigated by the NFL for allegedly sending nasty test messages and naked pics to a woman who worked for the New York Jets while he was playing for them in 2008). Continue reading to see what she said…
"I can tell you that obviously, I'm a woman of faith," Deanna Favre said without directly speaking on the allegations. "Faith has got me through many difficult struggles and it will get me through this one. I'm handling this through faith, Robin."
Be the first to receive breaking news alerts and more stories like this by subscribing to our mailing list.