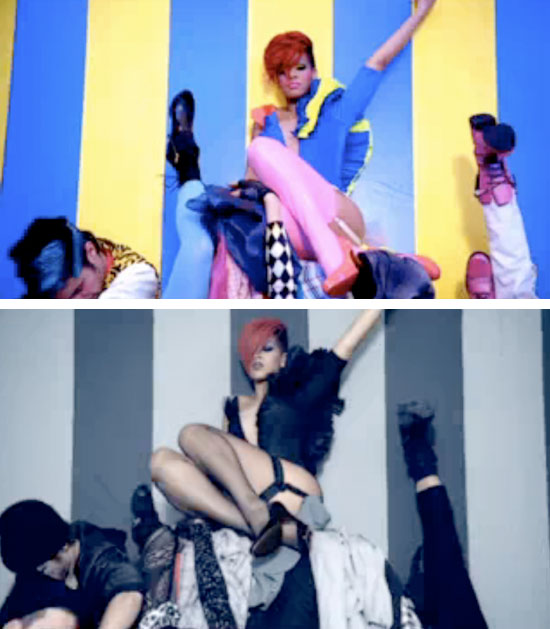 Pop singer Rihanna wants you to know "Who's That Chick" …..even in the dark!
RiRi has released a night version (to go along with the previously leaked daytime version) for her latest music video as a part of a Doritos promotional campaign. For all those Doritos lovers and Rihanna fans, all you have to do is pick up a bag at your local grocery store and enter the barcode on the back at DoritosLateNight.com. (Or make it a lot easier on yourself and just check it out here LOL)
"There will be a barcode on the Doritos chip bags, you go home and hold it up to your computer and a video will pop up. We shot the exact video twice – one in day, one in night. So the night version has everything different — it has everything is in the day version, it's just black and gray. It's darker and grittier. You'll be able to click at any time and make it night and the same shot will show up just in the night version. It's cool," RiRi told JustJared.com recently.
Watch "Who's That Chick" below in the day and night…
Be the first to receive breaking news alerts and more stories like this by subscribing to our mailing list.