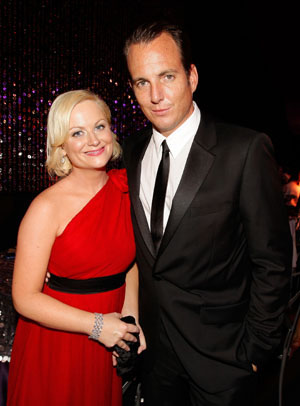 Ever since the birth of their second child a few months ago, Amy Poehler and her husband Will Arnett are having trouble sleeping!
The couple welcomed Abel James into the world back in August of this year, and Will admits that having a new baby on board causes him and his wife to have sleepless nights.
"It's super great, [but] we have been going back to sleepless nights," he said. "It coincided with when I started the new show so it's been a very sleepless time."
Arnett also said that their 2-year-old, Archie, has really taken well to being a big brother.
He's so great about it. He barely notices right now," Will explained. "I make him say hi to his little brother and he just barely turns around and goes, 'Hey!' He's just being a sweet guy. They both are doing great."