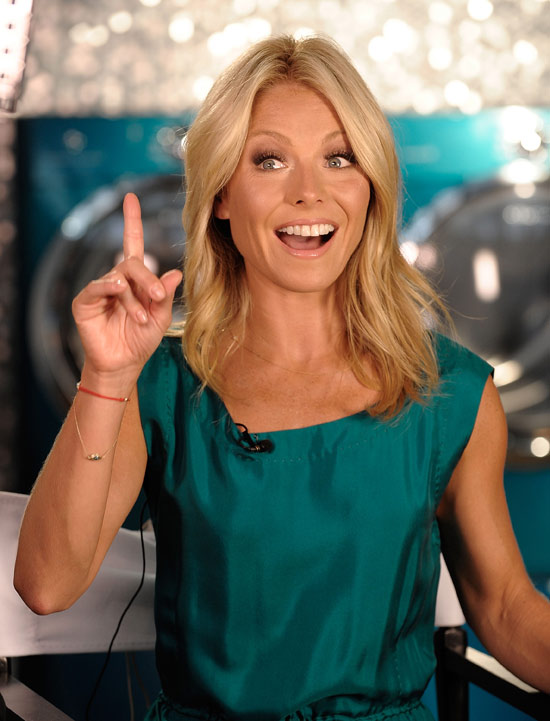 Kelly Ripa may be a hottie on T.V., but don't expect to see her looking all sexy when she works out!
On a recent episode of "Live with Regis and Kelly", Ripa told guest co-host Bryant Gumbel about her exercise routine and looking like Peter Pan while bike riding.
"You would love it. This is different [from cycling], this is really different, this is essentially yoga, weights, pilates, dancing all on a bike. I prefer a group mentality. I think there's power in a group, I think the group motivates everybody. I think everybody really pulls together, and there's something sexy about the sound and look of a unified group of people working out."
But when Bryant added that most guys in a group with Kelly would be checking her out the whole time…….she assured to him that she isn't worried about that. She says that without the make-up and padded bra……she looks just like Peter Pan!
"No, never! You've never seen me work out. I look like Peter Pan," she said. "The makeup comes off, the hair goes into a bun and the padded bra comes off, and Peter Pan is floating next to you on a bike. I bet you I could spin next to you and you would not know it was me."
Gotta love Kel's sense of humor!!! Watch the interview below (discussion on "exercise" starts at 3:30):