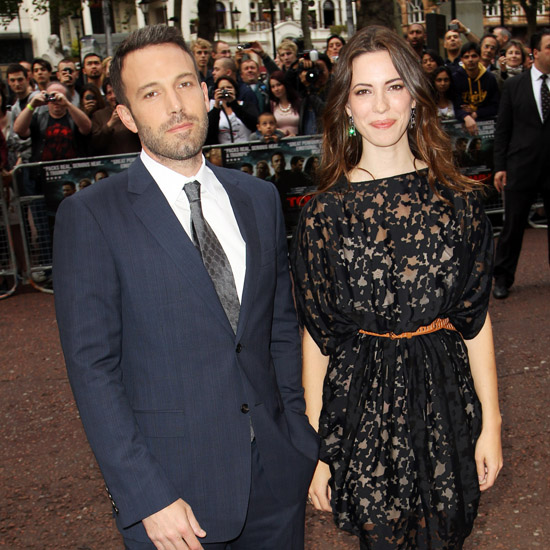 Rebecca Hall thinks her private life is pretty boring.
The 28-year-old British actress, who co-stars with Ben Affleck (pictured above) in his new movie "The Town" recently revealed in an interview that she doesn't like to talk about herself. She doesn't even like doing interviews, and the only reason she does them is because it's a part of her job. But other than that, Hall says she just doesn't find herself that doggone interesting:
"I don't like talking about myself, if I'm honest," Rebbecca Hall said. "If I don't have a private life, I have nothing."You can't do what you want to do now unless you do some of that," the actress continued, referring to interviews. "I wish it were otherwise. Now there's just this incessant, 'Who are you really?'"
Hall also says that she's ready to settle down and rent a small flat in London so that she doesn't have to live out of a suitcase anymore and she'll be able to get her things out of storage.
"I'm OK this way," says Hall, "but I fully appreciate that I can't carry on much longer. My friends and family who've put me up whenever I knock on doors, they are going to get bored of doing that."
Meanwhile, Hall's movie "The Town," in which she stars alongside Ben Affleck (who is also the director), Chris Cooper and more, debuted at the top of the U.S. box office chart this weekend. The film, based on the novel Prince of Thieves by Chuck Hogan made $23.8 million over the weekend, giving Affleck his first box office victory as director.
Be the first to receive breaking news alerts and more stories like this by subscribing to our mailing list.