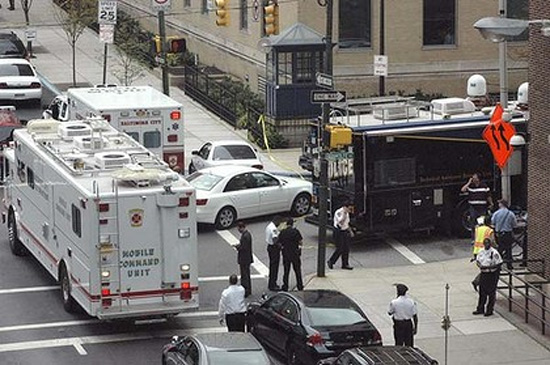 A 50-year-old man named Warren Davis took his own life after shooting a doctor and his mother at Johns Hopkins hospital this morning (Sept. 16). According to Baltimore police, the man became distraught after learning about his mother Jean Davis' condition after surgery.
"[Davis] was receiving some news about the care and condition of his mother just outside the doorway of [her] room and he became emotionally distraught and reacted,"  said Commissioner Frederick Bealefeld.
After hearing the news, Davis pulled out a semiautomatic handgun and shot Dr. David Cohen in the abdomen once. The gunman then holed up in his mother's hospital room for two hours…only for police to find him and his mother both dead when they finally made their way in the room. Shortly after the incident, the doctor who was shot and collapsed outside of the room…underwent surgery and is expected to survive.
Now that is just crazy!!! What is this world coming to??? SMH
Be the first to receive breaking news alerts and more stories like this by subscribing to our mailing list.